House prices LIVE: Major update TODAY after 10% yr-on-yr surge – but could bubble burst?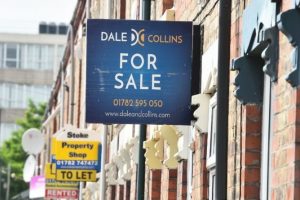 House prices: Expert discusses 'interesting' pricing differences
We use your sign-up to provide content in ways you've consented to and to improve our understanding of you. This may include adverts from us and 3rd parties based on our understanding. You can unsubscribe at any time. More info
Figures from the Office for National Statistics show that UK house prices in August increased by 2.9 percent in September compared with the previous month and by 10.6 percent compared to August 2020. House prices have reached a record high with the average property reaching more than £250,000 for the first time in UK history this autumn but the market has reported one of its busiest ever years with Zoopla estimating 1.5 million sales this year.
FOLLOW BELOW FOR UPDATES…
KEY EVENTS
Inflation in the UK hits 4.2 percent07:36
Inflation in the UK hits 4.2 percent
Inflation in the UK, measured by the Consumer Price Index, hit 4.2 percent in October, the highest level for nearly a decade.
The cost of transport, hospitality, household goods, and energy have all climbed, said the Office for National Statistics.
But the surge in fuel and energy costs has also driven inflation.
Grant Fitzner, chief economist at the ONS, said: "Inflation rose steeply in October to its highest rate in nearly a decade.
"This was driven by increased household energy bills due to the price cap hike, a rise in the cost of second-hand cars and fuel as well as higher prices in restaurants and hotels.
"Costs of goods produced by factories and the price of raw materials have also risen substantially and are now at their highest rates for at least 10 years."
Source: Read Full Article