Lachlan Murdoch Compares CNN's Donald Trump Town Hall To Fox News's Coverage Of His Unfounded Election Claims: "If You Believe That Is Newsworthy In 2023, Well Certainly It Was … In 2020"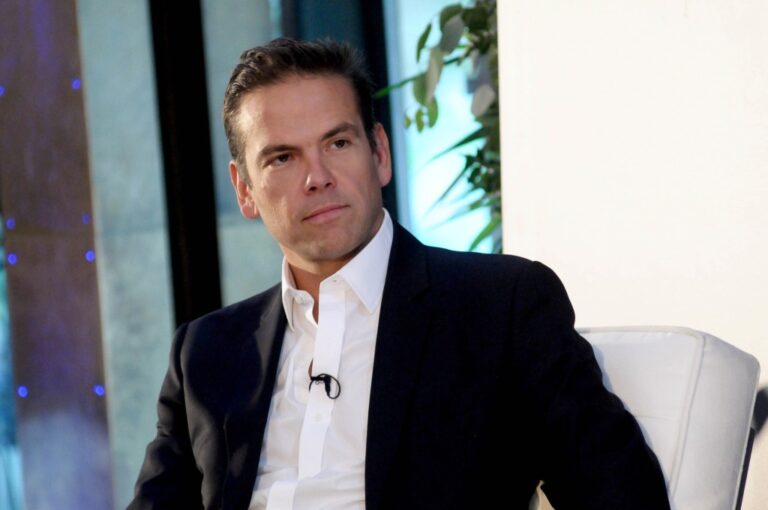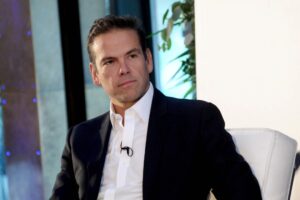 Fox Corporation CEO Lachlan Murdoch compared CNN's town hall last week with Donald Trump to Fox News' post-2020 election coverage, the source of the company's $787.5 million settlement with Dominion Voting Systems.
"Last week, we can look at it factually, CNN had a town hall with the former president where he made a lot of allegations about the [2020] election," Murdoch said at the MoffettNathanson Technology, Media, and Telecom Conference. "…If you believe that it was newsworthy to have a former president, also a candidate for the next presidential election, if you believe that was newsworthy in 2023, well certainly it was newsworthy in 2020 to report on similar allegations."
Related Story
CNN's Donald Trump Town Hall Wins Time Slot With 3.3 Million Viewers — Update
Michael Nathanson, who interviewed Murdoch, had asked him whether Fox News "would do anything differently to not place shareholders in future jeopardy of more litigation." Murdoch, though, insisted that Fox would have won the case eventually.
Murdoch said that in the Dominion Voting Systems case, "we were denied our ability to rely on a First Amendment defense, and we were denied an ability to rely on newsworthiness."
The judge in the case, Eric Davis, removed those defenses in a summary judgment decision weeks before a trial was scheduled to star. Davis concluded that those defenses were not supported by case law.
Dominion Voting Systems sued Fox for $1.6 billion in the aftermath of the election, and was armed with a trove of documents and text messages. Dominion's legal team was prepared to show that network personalities and executives doubted or knew Trump's election rigging claims were false but let them be amplified on the air anyway. Trump did not cite Dominion specifically in his CNN town hall, but his allies Rudy Giuliani and Sidney Powell brought up the company in multiple appearances on the network in the weeks after the election.
The case was settled just after a jury was selected. Dominion was poised to call Rupert Murdoch, the Fox Corp. executive chairman, to testify, and it is likely that he would have been asked about a portion of his deposition. He admitted that some Fox hosts "endorsed" Trump's false election claims.
Murdoch said that had the Dominion case gone forward, "we were going to be in a multi-year, prolonged legal battle, which we would ultimately win, but the distraction to the company, the distraction to our growth plans, our management, would have been extraordinarily costly, which is why we decided to settle." He said that it was a "difficult decision to make but ultimately the right decision, because I don't believe Fox News or any of our hosts engaged in any defamation the whole period."
Fox News also faces another major lawsuit related to its 2020 coverage, this one from Smartmatic, another voting systems company.
Less than a week after the settlement, the network parted ways with Tucker Carlson, whose show was the top rated primetime show on the news networks.
Murdoch would not go into the reasons for why Carlson was dropped, but defended the decision.
"I'm not going to go into programming at Fox News short of saying that all our programming decisions are made with the long-term interests of the the Fox News brand and the Fox News business at heart," he said.
He pointed to past decisions in which top rated personalities left the network or were let go.
"Bill O'Reilly was a superstar. Megyn Kelly was a superstar. Glenn Beck was a superstar," he said. "And we're able to move forward with programming decisions that ultimately result in long-term growth and profitability of the business."
The network has seen a ratings dip in primetime since Carlson's exit, but the replacement show, Fox News Tonight, has generally won the time period in total viewers.
Must Read Stories
Addresses Hollywood Boycott Claim In Cannes; 'Jeanne Du Barry' Review
Troy Kotsur, Maika Monroe Set For 'In Cold Light'; Latest Market News; Photos
WBD Day: Selena Gomez Joins Food Net, 'Joe Schmo' Reboot, Michael Bay, Momoa, CNN
Harry & Meghan Unhurt After "Near Catastrophic Car Chase" With Paparazzi
Read More About:
Source: Read Full Article