March Madness: Six seeds the NCAA Tournament committee got wrong on Selection Sunday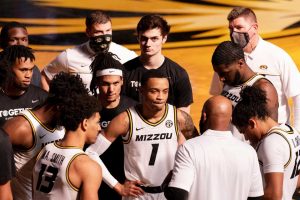 The NCAA Tournament selection committee was bound to have a difficult task this year in seeding teams following a scattered season of postponements, pauses and cancellations due to COVID-19 protocols.
There's always strong debate about which teams make the field and which are left out, and this year's biggest surprise was the committee putting Wichita State into the field of 68, while snubbing Louisville.
Besides the omissions of bubble teams, the committee still botched some seeding lines and matchups on this year's bracket.
The six biggest mistakes made by the committee – with three teams under-seeded and three teams over-seeded.
Under-seeded
1. Missouri as a No. 9 seed. The Tigers (16-9, 8-8 SEC) were one of the top 16 seeds as a No. 4 seed in the committee's bracket reveal a month ago. Did they drop five spots in one month from going 3-4 in that span or is the committee suggesting it was wrong in February? Either way it's a botched seed. Missouri's overall profile included seven Quadrant 1 victories, including wins over Illinois and Alabama. The only rationale would be a heavy reliance on a 47 NET score. Coach Cuonzo Martin's team was good enough to be a No. 6 seed. No. 7 seed at worst. This is one of the worst seeding mistakes in the past decade.

Source: Read Full Article