Peloton Battles Planet Fitness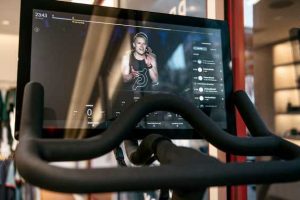 In the last year, shares of exercise bike and rowing company Peloton have dropped 52%. Those of Planet Fitness, one of the largest owners of gyms, are up 2%, which outperformed the overall market. It is a sign of why Peloton cannot shake off its problems.
Planet Fitness had an extraordinary 17 million members and 2,410 locations, as of the end of last year, and the trend of growth has been healthy. Chris Rondeau, the CEO commented, "We continued to grow the Planet Fitness footprint and brand presence, resulting in the largest fourth quarter membership growth on record, driving strong momentum heading into 2023." What happened? Tens of millions of Americans believe the COVID-19 pandemic is over.
Peloton's success was based on the breadth of COVID-19 infections. It was able to sell expensive equipment people used at home. Particularly for upper middle class Americans, its products gave owners sophisticated bikes that were attached to video lessons. It was as if people were back in the gym, while working out in their spare rooms.
Peloton had 6.7 million members at the end of the most recently reported quarter. It has revenue of $617 million. It posted a loss of $409 million, after a loss of $1.7 million in the immediately previous quarter. CEO Barry McCarthy saw something he liked in these numbers. He said that the figures supported the early stages of a "turnaround."
But the overall move of people back to gyms has thwarted this. Peloton has made several efforts to help itself. The company sells equipment at Amazon.com and Dick'sSporting Goods. It is a way for Peloton to compete against itself.
Peloton has also started to sell used versions of its own products. The problem with this is that it cannibalizes the sales of new ones, on which there are likely better margins.
People are thrilled to be back at the gym. They don't need Peloton anymore. (They can also walk instead — here are 30 reasons why walking is the best exercise.)
Sponsored: Find a Qualified Financial Advisor
Finding a qualified financial advisor doesn't have to be hard. SmartAsset's free tool matches you with up to 3 fiduciary financial advisors in your area in 5 minutes. Each advisor has been vetted by SmartAsset and is held to a fiduciary standard to act in your best interests. If you're ready to be matched with local advisors that can help you achieve your financial goals, get started now.
Source: Read Full Article