RBA Board Discussed 50 Bps & 25 Bps Rate Hikes, Minutes Show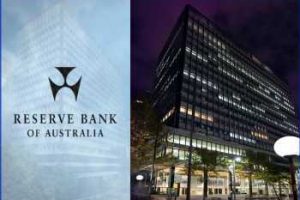 Reserve Bank of Australia policymakers discussed only two options for its interest rate decision in February, either a quarter point or a half percentage point hike, completely abandoning the option of leaving rates unchanged as there was a risk that inflation could persist at an uncomfortably high level, minutes of the session held on February 7, revealed Tuesday.
Arguments favoring a 50 basis point increase stemmed from the concern that prices and wages data are exceeding expectations and there is a risk that high inflation would be persistent.
Those who sought a 25 basis point increase recognized the need to bring demand and supply in the economy more into balance, but expect inflation to have peaked and headline inflation to remain below earlier expectations.
In February, the RBA board, led by Governor Philip Lowe, lifted the cash rate target by 25 basis points to 3.35 percent.
"With interest rates already having been adjusted substantially, there was less need to move by 50 basis points at this meeting," the minutes said.
Policymakers agreed that further interest rates hikes will be required over the months ahead to ensure that inflation returns to the 2-3 percent target and that the current period of high inflation is only temporary.
Hawkish members said the board will do what is necessary to achieve the objective of returning inflation to the target while keeping the economy on an even keel.
"The Minutes confirm other communications from the Bank over the last two weeks that the policy approach has become more hawkish since the release of the December quarter Inflation Report," Westpac Chief Economist Bill Evans said.
Since last October, Westpac has maintained a consistent forecast of 3.85 percent for the terminal cash rate by May, Evans said.
Capital Economics expects RBA to raise rates by 25 basis points at each of its next three meetings, taking the cash rate to 4.10 percent by May. However, the risks are tilted towards an even higher peak, the firm's economist Abhijit Surya said.
Source: Read Full Article