Sarah Silverman Sues OpenAI And Meta For Copyright Infringement; Lawsuits Challenge Use Of Works For Artificial Intelligence Datasets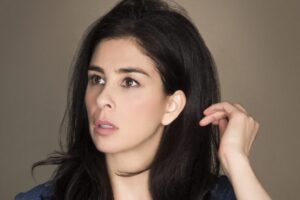 Sarah Silverman and two other authors filed class-action lawsuits against OpenAI and Meta, claiming that the companies' artificial intelligence software programs pilfer from their copyrighted works.
The lawsuit reflects a growing debate over when emerging artificial intelligence technology crosses the line into infringing on copyrighted works, a question that came up in a recent congressional hearing featuring OpenAI CEO Sam Altman.
Related Stories
Deadline Strike Talk: Buckle Up For Billy Ray's Chilling Interview With AI; From David Zaslav To Writers & Actors, Everyone Is Replaceable
OpenAI CEO Sam Altman Says Content Owners Need To Get "Significant Upside Benefit" From New Technology
In the lawsuit, Silverman and two other authors, Christopher Golden and Richard Kadrey, claim that OpenAI's ChatGPT relies on their works for its training dataset.
The authors, who are seeking class-action status, say that they did not consent to their works being used in this way, but they were "ingested and used to train ChatGPT."
"Indeed, when ChatGPT is prompted, ChatGPT generates summaries of Plaintiffs' copyrighted works — something only possible if ChatGPT was trained on Plaintiffs' copyrighted works," the lawsuit stated.
The lawsuit claims that OpenAI copied Silverman's book The Bedwetter, Golden's Ararat, and Kadrey's Sandman Slime. It contends that OpenAI's language models cannot function without the information in the books and that the models "are themselves infringing derivative works." The lawsuit includes as examples OpenAI outputs when a user asks it to summarize the books.
The Meta lawsuit cites the company's use of their works for the company's LLaMA language models, claiming that "the decisions about what textual information to include in the training dataset are deliberate and important choices."
The lawsuits were filed in federal court in San Francisco. The plaintiffs also are seeking class action status, as well as statutory and other damages and injunctive relief.
Must Read Stories
Woody Harrelson & Owen Wilson Lead Crime Thriller 'Lips Like Sugar' Set During '84 L.A. Olympics
How Pic Shut Out Indiana Jones & Revived Horror Genre For Sony
First Trailer For Ridley Scott's Joaquin Phoenix-Led Historical Epic For Apple
Fallout After Top Presenter Suspended Amid Claims He Paid Teenager For Sexual Images
Read More About:
Source: Read Full Article