Summer 2023 Hottest On Record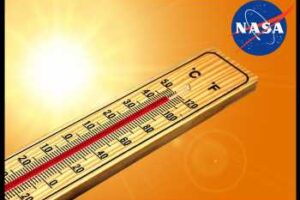 This year's Summer was the hottest on records, according to scientists at NASA's Goddard Institute of Space Studies (GISS) in New York.
The months of June, July, and August combined were 0.41 degrees Fahrenheit (0.23 degrees Celsius) warmer than any other summer in NASA's record, the U.S. space agency said in a press release.
August alone was 2.2 F (1.2 C) warmer than the average summer. June through August is considered meteorological summer in the Northern Hemisphere.
The new alarming data comes as unprecedented levels of heat sweeping across many parts of the world.
The apparent effects of climate change is exacerbating deadly wildfires in Canada and Hawaii, and producing searing heat waves in South America, Japan, Europe, and the U.S., while likely contributing to severe rainfall in Italy, Greece, and Central Europe.
"Summer 2023's record-setting temperatures aren't just a set of numbers – they result in dire real-world consequences. From sweltering temperatures in Arizona and across the country, to wildfires across Canada, and extreme flooding in Europe and Asia, extreme weather is threatening lives and livelihoods around the world," said NASA Administrator Bill Nelson.
"Exceptionally high sea surface temperatures, fueled in part by the return of El Niño, were largely responsible for the summer's record warmth," according to Josh Willis, climate scientist and oceanographer at NASA's Jet Propulsion Laboratory in Southern California.
Willis and other scientists expect to see the biggest impacts of El Nino in February, March, and April 2024.
El Nino is a natural climate phenomenon characterized by warmer than normal sea surface temperatures and higher sea levels in the central and eastern tropical Pacific Ocean.
The record-setting summer of 2023 continues a long-term trend of warming. Scientific observations and analyses made over decades by NASA, National Oceanic and Atmospheric Administration (NOAA), and other international institutions have shown this warming has been driven primarily by human-caused greenhouse gas emissions. At the same time, natural El Niño events in the Pacific pump extra warmth into the global atmosphere and often correlate with the warmest years on record.
Source: Read Full Article