Supreme Court Rejects Latest Challenge To Affordable Care Act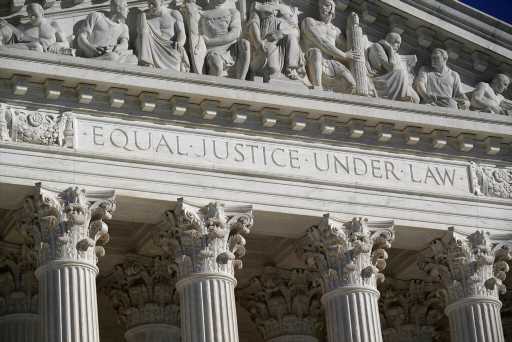 The Supreme Court has rejected the latest challenge to the Affordable Care Act, or Obamacare, keeping in place the 11-year-old healthcare law that has expanded insurance coverage to millions.
The justices ruled that those seeking to strike down the law's individual mandate did not have standing to do so.
The court voted 7-2 against the challenge (read the opinion here). The justices did not get into the merits of the case, but ruled that the plaintiffs "failed to show a concrete, particularized injury fairly traceable to the defendants' conduct in enforcing the specific statutory provision they attack as unconstitutional." In other words, the plaintiffs had to show how they were directly injured, not merely that the language of the law was unenforceable.
This was the third time that the law has survived a Supreme Court challenge since its passage in 2010.
Since then, Obamacare has gained in popularity. But Republican state officials and two individuals, based by Donald Trump's administration, argued that the law's mandate requiring health coverage was unconstitutional because Congress in 2017 eliminated a penalty for not obtaining such insurance. They sought an injunction to prohibit enforcement of the entire law.
Supporters of Obamacare worried that the court's new 6-3 conservative majority jeopardized the law. Justice Amy Coney Barrett was confirmed in October, just weeks before oral arguments in the case. But she joined other conservatives John Roberts, Clarence Thomas and Brett Kavanaugh in the majority, along with three liberal members Stephen Breyer, Elena Kagan and Sonia Sotomayor. Breyer wrote the majority opinion, and Thomas wrote a concurring opinion.
Networks broke into regular programming to report on the ruling in the case, California vs. Texas.
In a statement, House Speaker Nancy Pelosi said, "Once again, the Supreme Court has upheld the constitutionality of the Affordable Care Act and the transformational protections it provides every American, no matter where they get their coverage."
Read More About:
Source: Read Full Article