The States Leading the Country in January 6 Capitol Riot Charges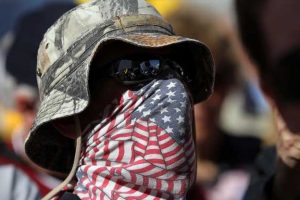 Over a seven-hour period on Jan. 6, 2021, thousands of demonstrators came to the U.S. Capitol Building as lawmakers inside prepared to certify the results of the 2020 presidential election. In an attempt to halt the proceedings, demonstrators overpowered Capitol Police and breached the building. The attack resulted in $1.5 million in damage, over 100 injuries among Capitol Police, at least seven direct and indirect deaths – and a nationwide FBI investigation to identify those responsible. 
In the more than two years that have passed since the riot at the Capitol, 940 individuals have been charged with a crime. The charges range in severity, from picketing in the Capitol and disorderly conduct to assault and seditious conspiracy. The sentences that have been handed down so far also range in severity, from probation to five years in prison – though many pending cases could result in defendants spending decades behind bars. 
The rioters traveled to the U.S. Capitol on Jan. 6 from all over the country. So far, Nebraska, North Dakota, South Dakota, and Vermont are the only states where no residents have been charged with a crime linked to the Capitol riot.
Using data compiled by the Program on Extremism research center at George Washington University, 24/7 Wall St. identified the states where the most Capitol rioters came from. The 46 states on this list are ranked by the number of Capitol rioters charged with a crime for every million adult citizens of the state, 18 and older. We also reviewed the 2020 presidential election results of each state using data from the Federal Election Commission. 
Many of the states home to the most rioters charged with a crime per capita are in close proximity to Washington D.C. These include Pennsylvania, Maryland, Delaware, and Virginia. Still, other states with the most rioters per capita are much farther from the nation's capital. These include right-leaning states like Montana and Utah as well as politically divided states like Ohio and Florida. (Here is a list of the politicians who got behind the stolen election lie.)
Without adjusting for population, Florida is home to more Capitol rioters than any other state. A total of 99 rioters from Florida have been brought up on charges so far, or about one-in-every-10 prosecuted rioters. (Here is a look at the states where Proud Boys grew the most since Jan. 6.)
Click here to see the states leading the country in January 6 capitol riot charges.
Sponsored: Tips for Investing
A financial advisor can help you understand the advantages and disadvantages of investment properties. Finding a qualified financial advisor doesn't have to be hard. SmartAsset's free tool matches you with up to three financial advisors who serve your area, and you can interview your advisor matches at no cost to decide which one is right for you. If you're ready to find an advisor who can help you achieve your financial goals, get started now.
Investing in real estate can diversify your portfolio. But expanding your horizons may add additional costs. If you're an investor looking to minimize expenses, consider checking out online brokerages. They often offer low investment fees, helping you maximize your profit.
Source: Read Full Article