Top Stories this AM: A beauty guru gets sued; Uber's in the 'Champions League' tax dodgers; treating your date to Tesla stock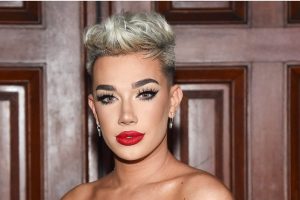 Good morning and welcome to your weekday morning roundup of the top stories you need to know.
For more daily and weekly briefings, sign up for our newsletters here.
What's going on today:
Wyoming Rep. Liz Cheney excoriated colleagues who continue to support Donald Trump. Trump, said Cheney, is on a "crusade to undermine our democracy" and "risks inciting further violence." Cheney's speech was largely ignored by her own party — only GOP Rep. Ken Buck bothered to stick around to watch it. On Wednesday, Republicans are voting on whether to replace Cheney as GOP chair conference.
An ex-employee of YouTube beauty guru James Charles is suing him for back pay, and says the 21-year-old multimillionaire used the N-word around her. Kelly Rocklein worked for Charles for six months in 2018 and is suing him for wrongful termination, disability discrimination, failure to provide reasonable accommodation, and failure to pay minimum wage for overtime hours worked. No Notes App apology this time, but Charles posted a nearly-8-minute long Twitter video about it if you're so inclined.
We are the 'Champions': Despite earning $5.8 billion in global revenues in 2019, Uber claimed a $4.5 billion loss for tax purposes, earning it a spot in the 'Champions League of tax avoidance.' The ride-sharing app used 50 Dutch shell companies to dodge taxes on nearly $6 billion in revenue, according to a new report.
Florida and Virginia governors declare a state of emergency over a growing gas shortage following a ransomware attack on Colonial Pipeline. Colonial operates 5,500 miles of a pipeline from Texas to New York and transports nearly half of all fuel consumed on the East Coast, moving more than 100 million gallons of gasoline, diesel, jet fuel, and home heating oil, every day.
South Koreans are making bank for their boos. Perhaps taking a page from Kim and Kanye, Korean couples are wooing each other with Tesla and Amazon stocks instead of chocolates and flowers.
That's all for now. See you tomorrow.
Source: Read Full Article