UK Factory Gate Inflation Eases For Fifth Month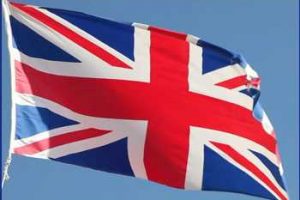 UK output price inflation slowed for the fifth successive month in December, soothing fears of high inflation, and provided more justification to the Bank of England for softening its tightening policy stance.
Output price inflation unexpectedly slowed to 14.7 percent from 16.2 percent a month ago, the Office for National Statistics reported Wednesday.
However, economists had forecast prices to gain at a faster pace of 16.4 percent. Despite the slowdown, producer price inflation remained high.
Petroleum product prices provided the largest downward contribution, while food products contributed the most to lift prices.
Similarly, input price inflation slowed for the sixth straight month. Inflation moderated to 16.5 percent in December from 18.0 percent in November. Prices were expected to climb again by 18.0 percent.
Read more: UK Private Sector Shrinks Most In 2 Years
Month-on-month, output prices dropped 0.8 percent, following a 0.1 percent fall in the prior month and in contrast to the 0.3 percent expected growth. This was the lowest monthly rate since April 2020.
On a monthly basis, input prices fell 1.1 percent, faster than the 0.2 percent decrease a month ago and also the forecast of -0.6 percent.
The ONS said the services producer price inflation declined to 5.2 percent in the fourth quarter from a record high 6.2 percent in the third quarter.
Average unit costs grew at the slowest pace since April 2021, the latest monthly Industrial Trends Survey from the Confederation of British Industry showed Tuesday.
The slowdown in cost inflation from record highs was attributed to an easing trend in global supply chain pressures, labor shortages and energy costs.
The Bank of England has lifted its benchmark rate over the last nine straight sessions to tame inflation. The bank rate has reached its highest level since October 2008. Higher interest rate is squeezing household income and in turn dragging economic growth.
Source: Read Full Article