UK Manufacturing Contracts Again As Uncertainty Weighs On Demand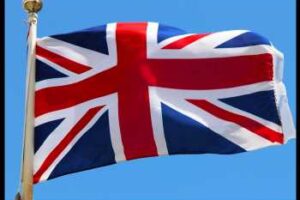 Despite easing price and supply chain pressures, the UK manufacturing activity shrank further in June amid an uncertain outlook for both domestic and foreign orders, final survey results from S&P Global and the Chartered Institute of Procurement & Supply showed on Monday.
The CIPS Purchasing Managers' Index, or PMI, for manufacturing declined to 46.5 in June from 47.1 in the previous month. The score was above the flash estimate of 46.2, but remained the lowest since last December.
A reading below 50 suggests contraction in the sector.
The survey showed that the manufacturing sector has contracted in each of the past eleven months.
"The UK manufacturing sector continued to report recessionary conditions in June," S&P Global Market Intelligence Director Rob Dobson said.
Despite more than half of manufacturers forecast growth over the coming year, the overall optimism declined to a six-month low.
New product launches and increased spending on sales together with marketing and capital investment are set to lift production in the next twelve months, S&P said. However, market uncertainty and the impact of the cost-of-living crisis on demand tempered growth prospects.
Demand from both domestic and foreign markets decreased further in June. Home orders declined the most since January. Due to subdued market confidence and rising competition, foreign demand fell at the fastest pace so far this year.
Manufacturers reduced their staffing with the rate of reduction the sharpest since March. Respondents cited weaker demand, redundancies and cost management initiative as factors for the decrease.
Backlogs of work and also build-up of stocks of finished goods decreased in June. Inventories of purchases also decreased due to the fall in purchasing activity.
Regarding price pressures, the survey showed that input costs fell at the greatest extent since February 2016. At the same time, average output prices dropped for the first time since April 2016.
Source: Read Full Article