Vans Stevenson Departing MPA After 34 Years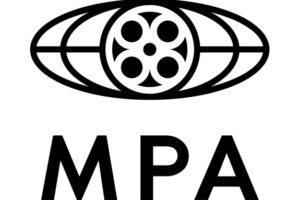 Vans Stevenson, the longtime state government affairs executive for the Motion Picture Association, is leaving the organization after 34 years.
Stevenson has served as senior vice president of state government affairs for 25 years and moved to the role of senior adviser of global government affairs when Kathy Bañuelos succeeded him last year.
MPA chairman Charles Rivkin said in a statement that Stevenson "is moving on to his next adventure, but his positive impact on our team, our studios and to the industry at large will be felt for decades to come."
Related Story
Australia Increases Location Offset For Inbound Production To 30% From July 1 
Stevenson joined the MPA in 1989, and through the years has defended the MPA from state and local laws trying to restrict content. That included a municipal movie rating board in Dallas, Texas in the 1990s, the last such government-run board tied to movie exhibition.
Stevenson also has been a champion of production tax credits, now ubiquitous throughout the country, and created a legislative strategy to prohibit the use of recording devices in theaters, among other projects. More recently, he helped develop the production white paper that led to the labor-studio agreement to return to work during Covid.
After his retirement from the MPA, Stevenson plans to consult on state and local government affairs projects.
Before joining the MPA, Stevenson worked as a government affairs, public relations and marketing executive at Blockbuster Entertainment and Warner Cable Communications. He started his career as a newspaper, wire service and newsletter journalist.
Must Read Stories
AppleTV+ Neatly Wraps Story Of Jason Sudeikis' Character In Potential Series Closer
New Florida Laws Spark Concern About Gay Days Events At Disney World & Elsewhere
'The Constant Gardener' Limited Series In The Works 18 Years After Movie
Picketers Halt Production Of Jennifer Lopez Pic 'Unstoppable' For Day; More
Read More About:
Source: Read Full Article