Volkswagen's $193 Billion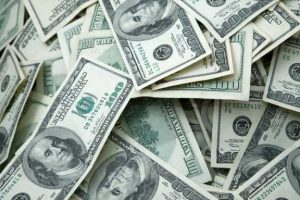 Volkswagen wants to compete in the electric vehicle (EV) market in a way that may never be surpassed. It plans to invest $193 billion to be a leader in the arena. The figure is staggering, even by the standards of global manufacturers such as Ford and General Motors. Like other public corporations that will spend fortunes to win EV market share, the $193 billion is no guarantee of success. (Here is every major automaker's plan to go electric.)
According to CNBC, VW will spend the money between this year and 2027. Like all car companies, much of the anticipated success will be in China, which already has begun rapid EV adoption and is the largest car market in the world by far.
VW may stump like GM and Ford have. The Wall Street Journal has pointed out that GM's Hummer EV and Cadillac Lyriq sales have started slowly. "The difficulties highlight how amid the fanfare around electric vehicles, car companies are having trouble manufacturing them at scale, hindered in part by challenges of navigating new supply chains for the technology," the paper reports.
Get Our Free Investment Newsletter
Ford's launch of its EV flagship, the F-150 Lightning, has been plagued by price increases and battery glitches. This hardly helps the public's perception of whether it is a pickup with consideration in a crowded field.
ALSO READ: The Best and Worst-Built Cars in America

Looming over all the launches is Tesla. No matter how large the chorus of criticism is, the company will sell as many as 2 million cars this year. Despite recalls, and the occasional odd behavior by founder Elon Musk, Tesla's brand visibility has only grown. Musk's fame has helped keep the brand on the front pages, which is something advertising and public relations cannot buy.
Volkswagen is yet another car company that plans to dominate the EV world. The $193 million will not guarantee that.
Sponsored: Tips for Investing
A financial advisor can help you understand the advantages and disadvantages of investment properties. Finding a qualified financial advisor doesn't have to be hard. SmartAsset's free tool matches you with up to three financial advisors who serve your area, and you can interview your advisor matches at no cost to decide which one is right for you. If you're ready to find an advisor who can help you achieve your financial goals, get started now.
Investing in real estate can diversify your portfolio. But expanding your horizons may add additional costs. If you're an investor looking to minimize expenses, consider checking out online brokerages. They often offer low investment fees, helping you maximize your profit.
Source: Read Full Article