Walgreens, Pearl Health Partner To Boost Value-Based Care Delivery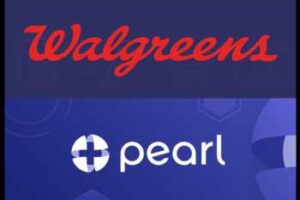 Walgreens, a division of Walgreens Boots Alliance, Inc. (WBA), has inked a partnership with Pearl Health to boost and expand value-based care to patients in Medicare in partnership with community-based primary care physicians.
The partnership with Pearl Health will enable Walgreens to transition quickly and effectively to value-based care and improve outcomes in the communities they serve. It will also enable Walgreens to reach more communities faster to provide comprehensive, affordable care that improves long-term health outcomes.
"At Pearl Health, we believe that local primary care providers are key to improving America's overall health. Our technology-powered value-based care model aligns seamlessly with the healthcare services Walgreens offers, particularly in the most vulnerable communities," said Michael Kopko, CEO of Pearl Health.
Pearl Health offers technology and insight solutions that empower clinical teams to provide holistic, personalized treatment necessary for value-based, quality-focused care.
Pearl Health will complement the services provided by Walgreens by providing prescription fulfillment, medication adherence, immunizations, care gap closure and diagnostic testing. Walgreens will also help patients discharged from the hospital in transition to home.
Previously, Walgreens made a major investment of $5.2 billion to increase its stake in primary-care network VillageMD to 63 percent to advance its access to primary care in under-served urban and rural communities.
This will accelerate the opening of at least 600 Village Medical at Walgreens primary care practices in more than 30 U.S. markets by 2025 and 1,000 by 2027.
A year ago, Walgreens acquired the remaining 30 percent stake in privately-held Shields Health Solutions, which is a premier health system-owned specialty pharmacy integrator in the U.S.
In November last year, Walgreens acquired the remaining 45 percent stake CareCentrix to expand its reach into the growing home-care sector and advancing its healthcare long-term growth strategy.
Source: Read Full Article