$ADA: Digital Bank Revolut Launches Cardano Staking Support for UK and EEA Customers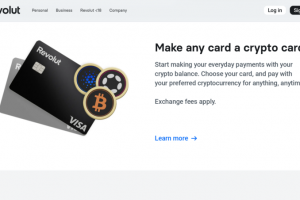 London-headquartered British FinTech firm Revolut has announced staking support for $ADA and three other cryptoassets.
In a blog post published yesterday, Revolut said:
"Whether you've been holding some crypto for a while or you just got started, there's still so much potential to unleash – it's time to put your crypto to work! Staking means temporarily 'locking' your crypto and getting rewarded for it with… guess what? More crypto!
"Here comes the science bit: staking involves participating in proof-of-stake blockchains to support the security of the network, similar to mining. Examples of proof-of-stake blockchains include Ethereum, Cardano, Polkadot, and Tezos. As an incentive for securing the network, participants are compensated with rewards...
"Make your idle crypto work for you – don't let it gather dust in your wallet! Earn up to 11.65% APY in crypto rewards when you stake ETH, DOT, ADA, and XTZ. The longer you hold, the more you earn (as always, just make sure you know the risks)…
"Staking can be a complicated process – but with Revolut, it only takes a few steps to stake your crypto. All the heavy lifting is done for you and you'll start earning automatically… As with all things crypto on Revolut, Staking is not only simple, but also secure. Your funds are held with trusted custodians and we securely manage your private keys…"
Here is how Revolut customers can stake crypto:
Source: Read Full Article