All of Central America Is Becoming a Major Crypto Haven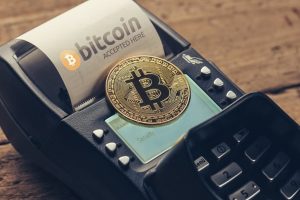 It appears several countries in Central America are learning some lessons from El Salvador. Many of the nations in the region – including Guatemala, Panama, and Honduras – are now working to implement bitcoin as a staple currency or trying to establish digital currencies of their own.
Central America Suddenly Loves BTC
In Honduras and Guatemala for example, the central banks of both nations are experimenting with blockchain technology and working to establish bank-issued digital currencies for residents to use. Honduras central bank president Wilfredo Cerrato spoke at a forum in the country's capital of Tegucigalpa and announced:
The Central Bank of Honduras has also recently begun, approved by the board of directors, to initiate the study… to determine the feasibility of conducting a pilot test issuing its own digital money or a central bank digital currency.
Cerrato is hoping that Honduras can be a potential leader in bringing Central America to the forefront of the digital currency craze. He believes that all Central America should look to implement bitcoin and crypto adoption, and that the process should be overseen by the Central American Monetary Council so that every nation in the region can benefit and move forward.
Several miles north in Guatemala, the vice president of the region's central bank Jose Alfredo Blanco explained that the country is now looking to digitize its own national currency into what would eventually be known as the iQuetzal. He explained in an interview that the process was not likely to occur overnight, but that regulators are looking to at least get the ball rolling. He states:
It will take perhaps a long time to complete the investigation phase.
Not long ago, Panama – the southernmost nation of Central America – introduced a bill to Congress known as, "Crypto Law: Making Panama Compatible with the Digital Economy, Blockchain, Crypto Assets, and the Internet." The bill was introduced by congressman Gabriel Silva as a means of not only embracing bitcoin but making it legal tender – similar with what is occurring in El Salvador. Silva believes the move will allow Panama to compete more effectively with its neighbor.
Enforcing Crypto… Even Though There Are Issues
What's particularly interesting is that all these nation states are looking to implement bitcoin despite the several issues El Salvador has been dealing with when it comes to its digital agenda rollout. For example, on the first day that bitcoin officially became legal tender in the country (September 7), El Salvador's Chivo wallet system went down, which prevented several people from gaining access to their assets. As a result, bitcoin experienced a nasty drop of about $7,000 over the course of just a few hours.
In addition, El Salvador has been plagued by protesters who are looking to remain dependent on USD and who claim that bitcoin is a haven for criminal activity such as money laundering.
Source: Read Full Article