Anchorage Obtains Federal License to Operate as Crypto Bank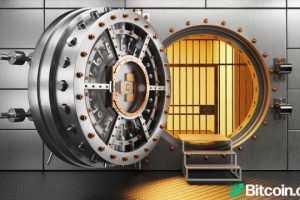 The U.S. Office of the Comptroller of the Currency (OCC) has granted conditional approval to crypto custodian Anchorage to launch the first federally chartered digital asset bank in the country.
In a statement on Jan. 13, 2021, the OCC said the company received the national trust banking charter, which allows it to create Anchorage Digital Bank, following a thorough review of its operations.
With the approval, Anchorage will now be expected to comply with the capital and liquidity requirements of the OCC and certain risk management procedures. The firm signed an agreement with the banking regulator to this effect.
"By bringing this applicant into the federal banking system, the bank and industry will benefit from the OCC's extensive supervisory experience and expertise," said the regulator, a unit of the U.S. Treasury Department.
"At the same time, the Anchorage approval demonstrates that the national bank charters were provided under the National Bank Act are broad and flexible enough to accommodate evolving approaches to financial services in the 21st century," it added.
Founded in 2017 by Nathan McCauley and Diogo Mónica, Anchorage provides crypto custody and trading services to institutional investors. The firm reportedly manages around $100 billion in transactions per year.
Anchorage filed for a national banking charter last year, hoping, among other things, to make it easier for conventional banks to offer crypto services via what it calls sub-custody with the company.
In a blog post on Wednesday, McCauley and Mónica detailed:
Having a national bank charter places Anchorage Digital Bank firmly on the same regulatory footing as other national banks in the country. Since our founding, we've been credited numerous times with blurring the lines between crypto and traditional finance. Today, we're happy to see those lines begin to be erased.
Anchorage becomes the first cryptocurrency entity to receive a federal charter. However, last year Kraken and Avanti were both licensed to operate as digital asset banks by Wyoming state. The state charter allows the duo to go national, but there are limits.
The Anchorage banking charter is being hailed as an important development in the growth of the crypto industry in the U.S. Under Acting Comptroller Brian Brooks, the OCC has shown some progress in building the nascent sector. Last year, the regulator allowed banks to use stablecoins and public blockchains for settlement. The OCC also gave the green light for U.S. banks to hold stablecoin reserves for issuers.
Source: Read Full Article