Apple Faces Class Action Legal Battle Over Restricting P2P Payments and Crypto App Integration – Coinpedia Fintech News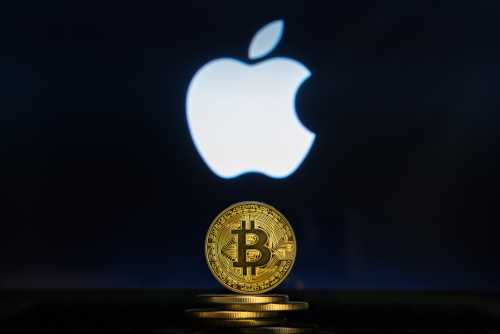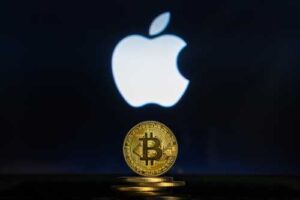 Apple is currently enntangled in a legal dispute initiated by consumers who accuse the tech giant of restricting peer-to-peer payment options and blocking crypto technology within iOS payment apps.
Apple Faces Class Action Lawsuit
A class-action lawsuit has been filed against Apple, alleging the company's involvement in a conspiracy to limit peer-to-peer payment options on its devices and obstruct the integration of crypto technology in iOS payment apps.
Meanwhile, the lawsuit, filed on November 17 in a California District Court by Venmo and Cash App customers, alleges that Apple entered anti-competitive agreements with prominent payment platforms like PayPal's Venmo and Block's Cash App.
As per the complaint, Apple imposed limitations on the utilization of decentralized cryptocurrency technology in payment applications, leading users to incur "rapidly inflating prices."
This extensive 58-page class action lawsuit provides a thorough account of the evolution and history of peer-to-peer payment apps and decentralized cryptocurrencies.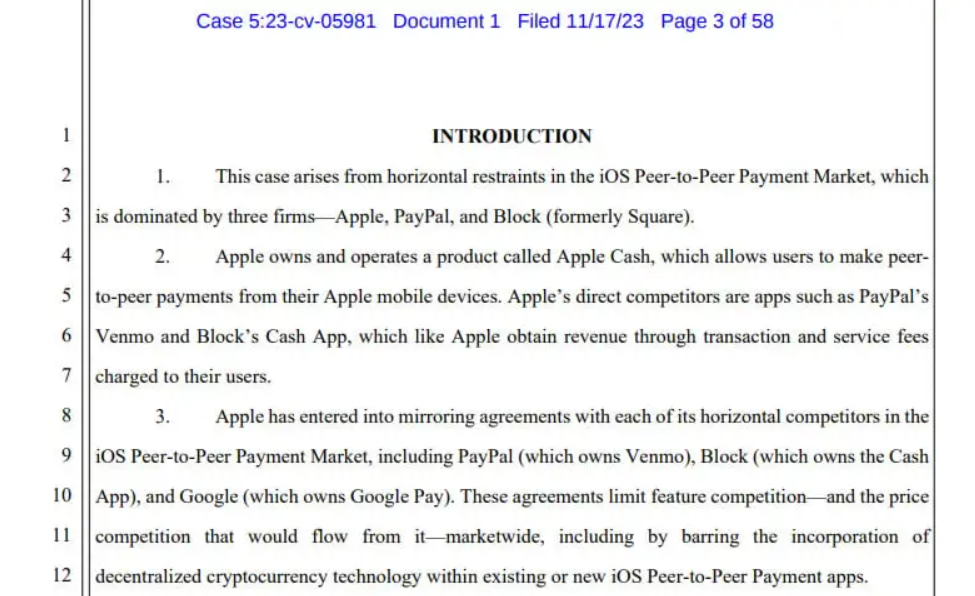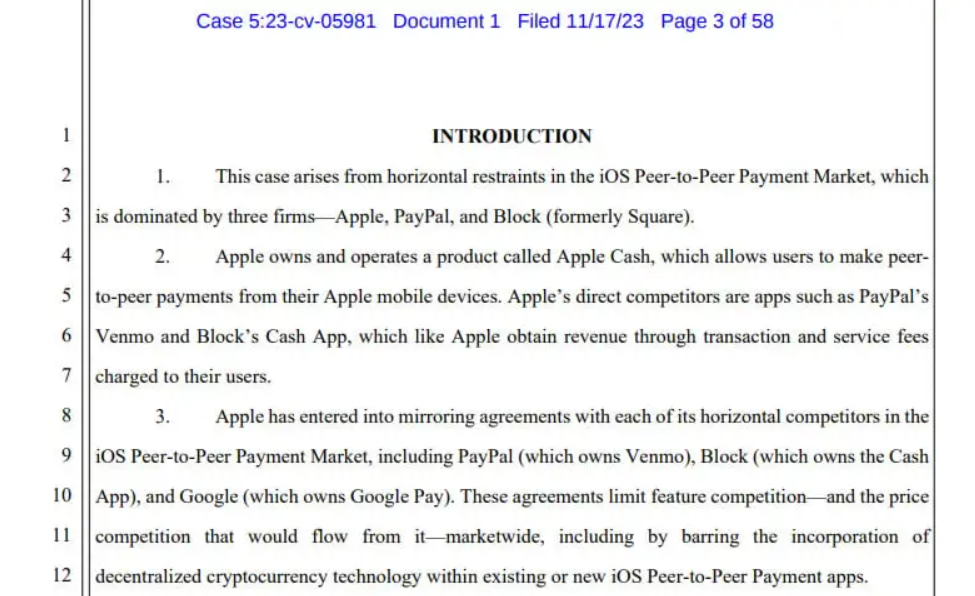 Moreover, the complaint asserts that Apple deploys "technological and contractual restraints," including hardware-enforced App Store exclusivity and "contractual limitations on web browser technology," enabling the company to exert control over every app installed and operated on iPhones and iPads.
What Plaintiffs Demand?
The plaintiffs seek to recover funds for excessive fees and overcharging due to Apple's alleged actions. The lawsuit delves into the historical development of peer-to-peer payment applications and crypto assets, highlighting Apple's recent foray into the crypto market.
This isn't Apple's first legal tussle over app restrictions. In April, the Court of Appeals for the Ninth Circuit found the company culpable of breaching California's competition laws. The ruling disclosed that Apple prohibited applications from guiding users to payment methods not linked to Apple.
As of now, Apple has refrained from issuing any statements regarding the lawsuit, leaving the unfolding legal proceedings to determine the outcome.
Source: Read Full Article