Approving a spot crypto ETF is 'all about political power' — Perianne Boring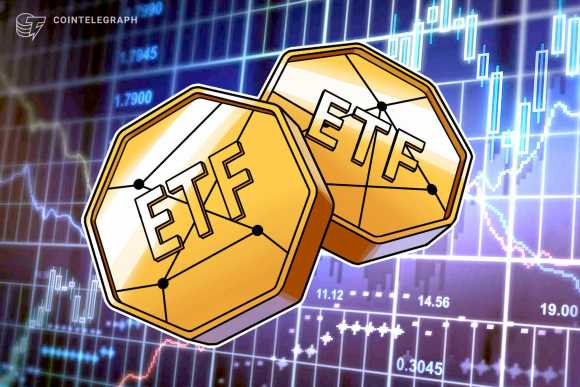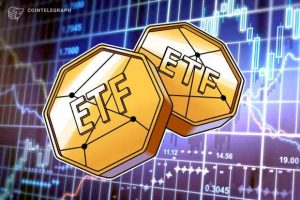 Perianne Boring, founder and CEO of blockchain advocacy group Chamber of Digital Commerce, placed the lack of approval of a Bitcoin exchange-traded fund in the United States squarely on Securities and Exchange Commission chair Gary Gensler, suggesting politics played more of a role than economics.
Speaking to Cointelegraph at the Texas Blockchain Summit in Austin on Nov. 18, Boring said the events surrounding FTX's collapse may have "emboldened the regulation by enforcement approach" from the U.S. Securities and Exchange Commission and Treasury, with Republican lawmakers likely to focus on oversight using their House majority in the next Congress. According to the Chamber of Digital Commerce CEO, passing any kind of legislation — including bills on crypto, blockchain, and stablecoins — will be "incredibly difficult" in a divided government, making the possibility of executive orders and regulation by enforcement more likely.
"In the House side, we're going to see increased oversight efforts, but I don't think crypto is actually going to be the priority," said Boring. "Oversight hearings […] they'll have subpoena authority, they have the authority to administer oaths, so they could bring in different people within the agencies to scrutinize their approach to digital assets."
The Chamber CEO suggested the seeming lack of urgency from Congress could delay the passage of crypto-related legislation, while a Bitcoin (BTC) exchange-traded fund, or ETF, was in the SEC's hands:
"It's been a decade since the first spot Bitcoin ETF was put forward […] We still don't have one, but we have a futures Bitcoin ETF. So, how does this make sense? It's all about political power, so it really comes down to chairman Gensler."
Related: Chamber of Digital Commerce says 'the time has come' for the SEC to approve a Bitcoin ETF
Boring clarified that Gensler prioritized oversight of crypto exchanges prior to the SEC approving any spot crypto investment vehicle. Under the SEC chair, the financial regulator has turned down or delayed decisions on numerous applications for spot crypto ETFs, including from Grayscale, Bitwise, VanEck, and ARK 21Shares. Grayscale filed suit against the government agency in June following its latest ETF rejection.
Source: Read Full Article