ASIC Announces Cancellation of Pure Strategy's AFS License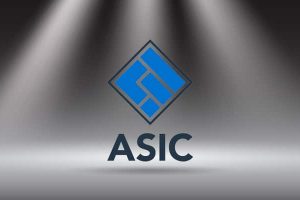 The Australian Securities and Investments Commission (ASIC), Australia's financial regulatory authority, today announced that it has cancelled the Australian Financial Services (AFS) license of Pure Strategy Pty Ltd (Pure Strategy).
In an official announcement, the financial regulator mentioned that the recent cancellation of Pure Strategy's AFS license was due to the company's failure to comply with its general obligations. ASIC highlighted that Pure Strategy has the right to seek a review of the recent decision.
Earlier this month, ASIC released a report about the licensing activities between July 2020 and June 2021. During the mentioned period, ASIC issued 339 new Australian Financial Services (AFS) licenses and 119 new credit licenses. The demand for AFS licenses has increased significantly since the start of 2020.
In the recent press release, ASIC mentioned that Pure Strategy failed to comply with several license conditions. The company has held an AFS license since 2011 (license number 403524).
"ASIC found that Pure Strategy failed to have adequate resources to carry out a financial services business, failed to maintain competence to provide the financial services under its license, and failed to ensure its representatives complied with financial services laws. Pure Strategy also failed to comply with its license condition to have a 'key person'," ASIC mentioned.
"Under the terms of the cancellation, Pure Strategy's license will remain in effect for 12 months for the purposes of maintaining its membership of the Australian Financial Complaints Authority and its obligation to hold professional indemnity insurance cover," the authority added.
ASIC's Strict Stance
The Australian Securities and Investments Commission introduced strict measures in 2021 to protect retail investors in Australia. In April 2021, the authority announced a ban on binary options for Australian retail clients. During ASIC's reviews in 2017 and 2019, the regulatory authority discovered that around 80% of retail clients lost money trading binary options.
In March 2021, ASIC's restrictions on retail CFDs trading came into effect.
Source: Read Full Article