ASX's DLT as a Service Platform Is Production Ready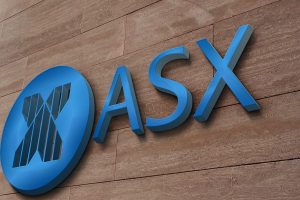 The Australian Securities Exchange (ASX) announced on Wednesday that its much-awaited distributed ledger technology (DLT) as a Service platform, Synfini, is now production-ready.
The platform will be offered as a cloud service and will allow flexibility and scalability to ASX's customers as their usage grows. The first set of customers of the blockchain platform will deploy their solutions over the coming months.
"With Synfini, ASX is providing an innovative solution for customers to enable the building of a diverse ecosystem of products and services," said Dan Chesterman, ASX Group Executive for Technology and Data.
"Synfini has the potential to open up a new world of opportunity for companies, both in and outside financial markets, to design and build innovative, digital, multi-party solutions on ASX's world-class ledger."
The platform has been developed on top of VMware Blockchain and is providing customers with access to ASX's DLT infrastructure, data hosting, ledger services and support. Its service eliminates the need for organizations to build, run and support their own environment, thus reducing cost, complexity and risk.
Much in Demand
The launch of Synfini came after the Aussie exchange had already released its DLT as a service 'sandpit' last January. Almost two dozen companies have already shown their interest in the smart contract language of the platform.
Additionally, the official announcement revealed that some of the early adopters of the platform include KPMG, Broadridge, Boulevard and DigitalX.
"With Daml, organizations build applications that ensure systems remain in sync and entitled users have access to reliable, real-time information and transaction status at all times," Paul Stonham, General Manager Business Development, ASX DLT Solutions, said.
Meanwhile, ASX is working on the blockchain-based replacement of its legacy equities clearing and settlement system. After requests from market participants, the exchange pushed the launch of the CHESS replacement till April 2023.
Source: Read Full Article