Binance Relists LUNA and UST as the Terra Blockchain Resumes Block Production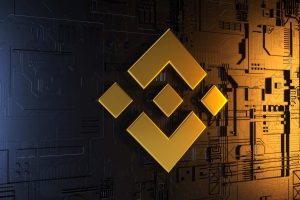 Terra Blockchain Resumes Block Production
Binance relisting LUNA and UST came moments after the team at Terra announced that its blockchain had resumed block production. The team at Terra posted the update on Twitter through the following statement.
The Terra blockchain has resumed block production.

Validators have decided to disable on-chain swaps, and IBC channels are now closed.

Users are encouraged to bridge off-chain assets, such as bETH, to their native chains.

Note: Wormhole bridge is currently unavailable.

Update: Wormhole bridge is now available
Yesterday, the Terra Blockchain was halted by the team to prevent governance attacks that could occur as a result of the severe inflation of LUNA. The team at Terra went on to apply a patch to disable delegations on the network.
Binance CEO Expressed Concerns About How the Terra Team Handled UST Depegging and LUNA's Inflation
Earlier today, the CEO of Binance, CZ, shared his thoughts via Twitter on the depegging of UST and subsequent inflation of LUNA.
In his analysis of the scenario, CZ explained that the exchange had to delist LUNA and UST to protect its users. Also, CZ expressed disappointment in how the team at Terra handled the sequence of events. He said:
I am very disappointed with how this UST/LUNA incident was handled (or not handled) by the Terra team. We requested their team to restore the network, burn the extra minted LUNA, and recover the UST peg. So far, we have not gotten any positive response, or much response at all.

(This is in sharp contrast to Axie Infinity, where the team took accountability, had a plan, and were communicating with us proactively. And we helped.)
Source: Read Full Article