Bitcoin Eyes Turnaround: Could A New All-Time High Be On The Horizon? Analyst Predicts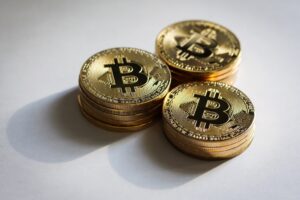 Crypto Rover, a seasoned cryptocurrency trader and analyst, has recently shared insights suggesting that Bitcoin's current trajectory may change. Based on the latest technical analysis, Bitcoin might soon paint a brighter, bullish picture.
Bitcoin Break From The Bearish Shackles
In his recent analysis, Crypto Rover explained Bitcoin's price action shift. It's been noted that the leading crypto is making headway in breaking a longstanding negative trend that has persisted for 77 days. This shift marks a monumental moment for Bitcoin, which had been entrapped in bearish confines for a considerable duration.
Crypto Rover's assertions are not without merit. The analyst anticipates a more concrete bullish reversal if BTC sustains a break above the $27,200 mark. It is worth noting that the achievement of such a feat could give traders and investors the confidence to venture deeper into BTC, given the positive momentum.
Beyond this threshold, Rover further disclosed that a breach above the $31,000 level would serve as an "unmistakably" bullish beacon, potentially propelling Bitcoin to scale new all-time highs.
In a broader context, BTC seems to be making efforts to break free from its bearish constraints. While its price has mostly ranged between $26,000 and $27,000 zone over the past week, its market capitalization has notably increased by more than $5 billion.
BTC's 4-hour chart suggests it's in a consolidation phase. This could indicate that the top crypto may be bracing for a significant move, as such phases often signal that the market makers are determining the next potential price trajectory.
Bitcoin is priced at $26,844, witnessing a nearly 1% drop over the last 24 hours. Its 24-hour trading volume is $15.5 billion, a considerable uptick from the $9.9 billion seen just last Friday.
Anticipation Of Regulatory Winds Of Change
Furthermore, it's not only the charts that dictate the potential bullish swing for Bitcoin. An undercurrent of fundamental factors plays into this optimistic outlook as well.
At the core of this optimism is the anticipation surrounding the US Securities and Exchange Commission (SEC) and their forthcoming decisions on Bitcoin spot exchange-traded fund (ETF) applications.
Recently, the SEC deferred its decision on the BTC spot ETF application from Blackrock, one of the world's leading fund managers. However, Crypto Rover believes that this approval, when it comes, could set off a "domino effect."
According to the analyst, should Blackrock gain the coveted SEC nod, it may pave the way for subsequent approvals for other major institutional players. Such a sequence of green lights could fuel a substantial BTC rally, further solidifying its bullish stance.
Featured image from iStock, Chart from TradingView
Source: Read Full Article