Bitcoin near $38,000, XRP Jumps More Than 30%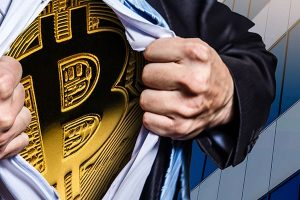 Bitcoin price gained nearly 10% in less than 24 hours to register a record high of $37,700 on Thursday as the overall market cap of cryptocurrencies jumped above $1 trillion. The world's second-largest cryptocurrency Ethereum also registered its highest level since January 2018 and crossed $1,200. XRP regaining the title of the world's fourth-largest digital currency after posting a record gain of 30% in a single day.
According to the latest data, the price of Bitcoin breached the $37,000 level earlier today as the total market cap of the world's most valuable crypto asset touched nearly $700 billion. Bitcoin is now up nearly 30% in less than a week after a record-breaking rally.
Ethereum is not far behind Bitcoin in terms of percentage gain, ETH jumped more than 8% overnight to reach $1,220, its highest level in nearly 3 years. Ethereum has seen significant demand in recent days from institutional as well as retail investors.
Yesterday, Litecoin dethroned XRP as the world's fourth-largest cryptocurrency. Today, XRP posted around a 30% gain in less than 24 hours to cross the level of $0.30. XRP has regained the title from Litecoin and now has a market cap of approximately $13.5 billion. Litecoin went back to the fifth spot with an $11 billion market cap.
Cryptocurrency Rally in 2021
This year started on a positive note for the global cryptocurrency market. Bitcoin, the world's most valuable digital asset added more than $150 billion in its market cap to reach a record high. The crypto market is experiencing a huge demand from institutional investors and despite recent corrections, the overall market cap has increased by more than $250 billion since the start of 2021. Cardano (ADA) and Stellar (XLM) reported huge gains this week. ADA is up 85% since the start of this year and XLM posted a massive 185% jump in price since 1 January 2021.
As of writing, the price of Bitcoin is hovering around $37,000 as Ethereum is trading near $1,200. XRP is consolidating around $0.30.
Source: Read Full Article