Bitcoin Rally Accelerates Liquidation of Short Crypto Positions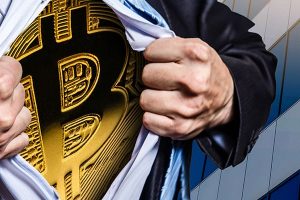 The recent $200 billion market cap jump of cryptocurrencies has triggered massive liquidations across the crypto market. Bitcoin crossed $50,000 today while Ethereum jumped above $3,700 for the first time since 14 May 2021.
The latest data published by the crypto analytics platform, bybt.com shows that more than $360 million worth of short crypto trading positions got liquidated in the last 24 hours. Ethereum, the world's second-largest cryptocurrency, topped the list with liquidations of nearly $200 million worth of short trading positions. Bearish Bitcoin traders lost approximately $150 million during the latest BTC rally.
According to bybt.com, 53,676 trading positions were liquidated in the last 24 hours. The largest liquidation order happened on Huobi with a total value of $6.1 million. Apart from Bitcoin and Ethereum, a significant amount of short trading positions of XRP, Solana (SOL), Cardano (ADA), Dogecoin (DOGE) and Polkadot (DOT) were also liquidated during the mentioned period.
September started on a good note for cryptocurrency assets. Bitcoin jumped from $47,000 to over $50,000 within the first two days of the month while Ethereum jumped by more than 8% in the last two days. ETH is currently trading near $3,750 with a market cap of $440 billion.
Global Cryptocurrency AUM
The recent digital asset weekly fund flows report published by CoinShares shows that institutional investors have started preferring altcoins over Bitcoin. Cardano and Ethereum attracted over $27 million worth of institutional inflows last week, compared to $3.8 million worth of outflows from Bitcoin investment products.
"Altcoins are now representing 32% of total crypto assets under management, with Cardano, Solana and Polkadot dominating. Cardano witnessed inflows of $10.1 million last week, the largest ever recorded, Solana saw inflows of $2.7 million overtaking Bitcoin Cash in terms of AUM, while Polkadot witnessed $1.5 million of inflows. Other top performers include Revain (REV) which is up 112% this week, Arweave (AR) which is up 125%, and Celo (CELO) which is up 85%," Alexandra Clark, Sales Trader at GlobalBlock, said.
Source: Read Full Article