Bithumb Acquisition: Vidente Debunks Claims on Nexon Partnership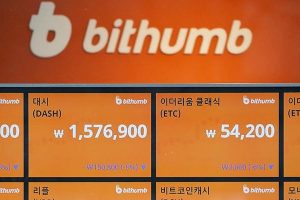 Vidente, a major shareholder in Bithumb Korea, has officially denied the reports of a possible takeover of the South Korean cryptocurrency exchange by gaming giant, Nexon.
As reported by The Korea Times, Vidente debunked claims on its possible partnership with Nexon in a regulatory filing on Friday, only a day after a local media reported on the 500 billion won ($457 million) buyout.
Vidente holds a 10.3 percent stake in Bithumb Korea and another 34.2 percent in Bithumb Holdings, the operator of the crypto exchange.
However, the holding company's Chairman, Lee Jung-hoon has an indirect controlling stake in Bithumb Holdings with his holdings in the BTHMB Holdings and another company, DAA.
Vidente admitted in the filing its awareness of Lee's intentions of selling his controlling stake in the cryptocurrency exchange. Additionally, he hired Samjong KPMG as an underwriter.
"We have yet to decide whether to sell our stake in Bithumb Holdings or to acquire an additional stake," Vidente noted in the filing.
Crypto Exchange Investments Turns Out Very Lucrative
Nexon is a major video game publisher in South Korea with its shares publically listed on the Japanese stock exchange. Its Founder, Kim Jung-ju's intention to purchase a majority stake in South Korea's largest cryptocurrency exchange did not come as a surprise as Nexon already purchased Korbit in September 2017 for about $80 million and Europe-based Bitstamp a year later for $400 million.
Bithumb owners witnessed multiple failed attempts of selling their controlling stake in recent years. Though the exchange turned profitable in 2019, it failed to seal a deal with Singapore-based BK Global Consortium.
Meanwhile, the exchange faced multiple police crackdowns, and Lee is reportedly facing investigations for his involvement in defrauding the investors of the exchange's native token.
Source: Read Full Article