BTC Fell in Mid-September Due to Higher Inflation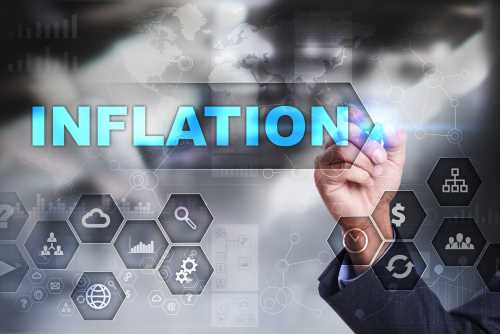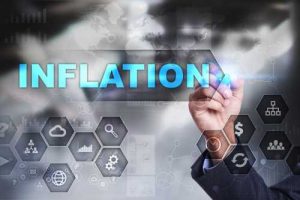 A report published in mid-September showed inflation was (what a surprise) higher than expected, and bitcoin took serious heat for it. The world's number one digital currency by market cap fell into the low $20,000 range not long after and lost about $2,000 off its price.
Inflation Keeps Getting Worse
This is also bad news in the sense that as inflation continues to remain high, the Federal Reserve will likely stay aggressive and hike rates again. Thus, we can logically expect bitcoin to incur more losses as the economy experiences further shifts towards the negative.
The report – published by the Consumer Price Index (CPI) – shows inflation was about 8.3 percent higher than where it was during this time in 2021. Everywhere, Americans are feeling the heat in supermarkets, restaurants, and at the gas pumps. Prices continue to skyrocket, and the middle class is enduring more suffering as a result.
Aside from this, other industries are having to boost prices of their products as a means of staying afloat. The costs of health insurance in the United States, for example, have risen by close to 25 percent over just the last 12 months. In addition, rent prices are also up more than 15 percent, while the costs of services are up by six percent.
Brian Coulton – chief economist at Fitch Ratings – commented:
The latter is the biggest concern, fueled by an acceleration in rental inflation that looks like it's got quite a bit further to go.
To make matters worse, the job market is beginning to show signs of slowing down as well, with the labor arena dipping into the red as prices continue to surge in that neck of the woods. Clearly, the policies initiated by the Fed are beginning to take effect. Anthony Woodside – senior solutions strategist at LGIM America – stated in an interview:
The release can potentially be a dial mover for how hawkish Chair Powell's press conference will be and by extension the direction of risk sentiment and market pricing in the near term… Increased clarity on 'how high' the terminal rate may go can help define risk and volatility in a market that has been plagued by limited visibility. We believe the terminal rate will at least reach the four percent threshold this cycle.
People Are Really Getting Mad at Biden
Acting president Joe Biden has overseen the worst price hikes and inflation rates in roughly 40 years. The failed leader is beginning to rub people all over the country the wrong way, as recently 25-year-old YouTube star and boxer Jake Paul took issue on social media with the "worst inflation" and "plummeting crypto prices" that have come at the helm of the Biden administration.
He also criticized Biden's supporters, claiming that if they voted for him and didn't regret their decisions, they were part of the "American problem."
Source: Read Full Article