Cardano ($ADA) Price Analysis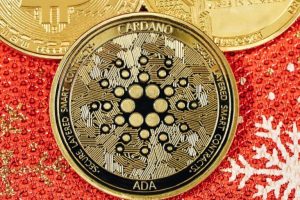 This article looks at the price action of $ADA, the native cryptocurrency of the Cardano blockchain.
As of 3:50 p.m. UTC on March 6, $ADA is trading around $0.3358 (down 1.3% in the past 24-hour period), making it the 8th most valuable cryptocurrency, with a market cap (i.e., current price * circulating supply) of $11.76 billion and a fully diluted valuation (i.e., current price * max supply) of $15.11 billion.
$ADA's all-time low and all-time high, recorded on March 13, 2020, and September 2, 2021, are $0.0192 and $3.09, respectively.
According to data from TradingView, on crypto exchange Coinbase, $ADA is trading around $0.3359, up 37.43% in the year-to-date period.
Data from blockchain analytics firm IntoTheBlock (ITB) shows that 16% of $ADA addresses are in the money (making profits), 4% are at the money (breaking even), and 80% are out of the money (losing money) given the current market price of $ADA.
Here is what two popular crypto analysts are saying on Twitter about $ADA's recent price action:
Crypto price tracker CoinCodex expects the $ADA price to hit $0.326373 by March 1, 2023.
As for their long-term price targets for $ADA, here are their predictions for how high could go by 2024, 2025, and 2026 based on tech growth:
And their technical analysis of the $ADA price charts — based on data from March 06, 2023 at 4:13 p.m. UTC — suggests that "the general Cardano price prediction sentiment is bearish, with 6 technical analysis indicators signaling bullish signals, and 26 signaling bearish signals."
Image Credit
Featured Image via Unsplash
Source: Read Full Article