Cardano's Hoskinson Calls Out The "Ethereum Crowd"; Says ADA Will Change The World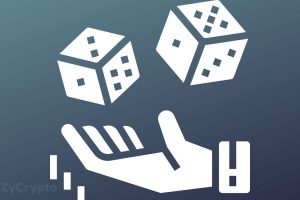 Charles Hoskinson, co-founder of Input Output Global (IOG), the core developers of the Cardano blockchain, has criticized the attitude of Ethereum developers and community members towards his brainchild.
Hoskinson took to micro-blogging platform Twitter to state that after Ethereum's Merge event earlier this month, it now makes sense why the Ethereum community has been obsessed with his six-month stint as an Ethereum co-founder in 2014.
According to Hoskinson, the Ethereum crowd seems to be locked on technology and events from 2014, when the Ethereum blockchain kicked off. They have adamantly refused to recognize that it is fair game to discuss differences in protocol design or even pay attention to Cardano's proof-of-stake consensus mechanism – Ouroboros, which is touted as the first provably secure and peer-reviewed proof-of-stake blockchain protocol.
Hoskinson also alleged that the Ethereum community has dismissed Cardano as a scam and considers its proponents to be an evil cult. While noting that this attitude has the end result of hurting the crypto industry as it affects adoption, collaboration, and cross-platform integration, he added that Cardano does not need the rest of the industry's support to succeed.
This is because, with every upgrade, the Cardano blockchain continues to improve and solve real-world problems that, with mass adoption, could see it grow to billions of users without poaching any participants from Bitcoin or Ethereum.
"The reality is that Cardano doesn't need cryptocurrency to be successful in order to succeed. Mass adoption hasn't happened yet, and we can grow to billions of users without poaching a single one from Bitcoin or Ethereum. We just need to be good at solving real-life problems, and that's been the focus of our community," he wrote.
He surmised that he believes that none of the divisions in the industry will matter in the end as the Cardano community will change the world.
Does Hoskinson's call out of crypto-tribalism fuel more of the problem?
The rant is only the latest of the Cardano's founders' think pieces on tribalism in the crypto industry. Recently, he accused the media of being complicit in promoting bias in the industry going by the way the recent hard forks carried out by both Ethereum and Cardano were reported.
Meanwhile, some of the criticisms of Cardano in recent times have been a backlash from comments Hoskinson has made about Ethereum. In a recent interview, he remarked that Cardano has a better proof-of-stake mechanism than Ethereum.
He also recently took a dig at Ethereum Classic (ETC), describing it as a poor investment choice with little developer activity. In response, Bob Summerwill, an executive of the blockchain, called his comment "embarrassing."
Source: Read Full Article