Cathie Wood's ARK adds $12.1M in Coinbase shares amid turbulent markets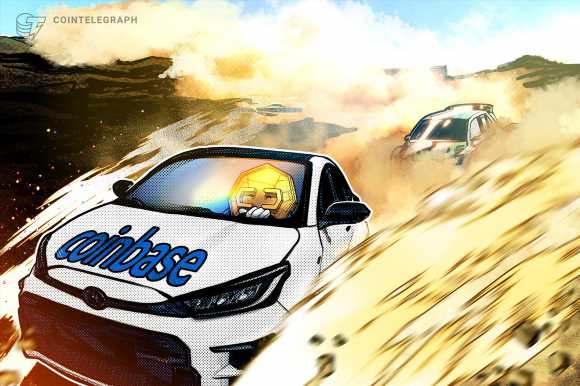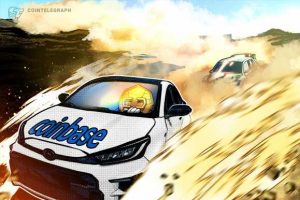 Amid the FTX and crypto market chaos, Cathie Wood-led Ark Investments has increased its Coinbase (COIN) holdings with a purchase of 237,675 COIN shares worth about $12.1 million on Nov. 9. 
Of the 237,675 COIN shares, Ark Investment Management added 207,527 shares to its ARK Innovation ETF (ARKK), 22,416 shares to its ARK Next Generation Internet ETF (ARKW), and another 7,732 shares to its ARK Fintech Innovation ETF (ARKF).
The tech-focused investment firm's purchase came after Coinbase stated in response to FTX's liquidity crisis that it has "minimal exposure" to the now cash-strapped cryptocurrency trading platform with only $15 million on deposit to "facilitate business operations and customer trades."
Coinbase also added that it has no exposure to FTX's native token FTT — which has fallen 84.08% since Binance announced its decision to liquidate its entire FTT holdings late on Nov. 7 — and its partner trading firm Alameda Research.
Wood's Nov. 9 purchase came following a 10.84% fall in COIN's share price on Nov. 8, which was an expected result follow on from the FTX controversy, according to Owen Lau, a stock analyst at investment banking firm Oppenheimer:
"While COIN has minimal exposure to FTX, before there is enough evidence that the contagion risk is contained, the pressure on crypto prices will likely weigh on COIN."
It was also the investment firm's first trade for Coinbase since it sold off over 1.4 million COIN shares — which were then worth $75 million — across ARKK, ARKF and ARKW on Jul. 26. 2022.
The large sell-off came in response to the U.S. Securities Exchange Commission (SEC) conducting an investigation into allegations of Coinbase engaging in the insider trading of unregistered securities.
Related: Breaking: Google taps Coinbase to bring crypto payments to cloud services
However, Wood's latest buying spree has brought the firm's COIN shares tally back up to 7.625 million, which is about one million shares less than its peak of 8.675 million recorded on Jul. 20. 2022, according to data from Cathie's Ark.
Coinbase now has the 11th largest holdings in Ark's main investment fund ARKK, which now represents 3.79% of the portfolio.
COIN's stock went up 10.74% on Thursday, increasing its share price to $50.92, according to Yahoo Finance.
Source: Read Full Article