Celsius bankruptcy victims get proof-of-claim deadline from US court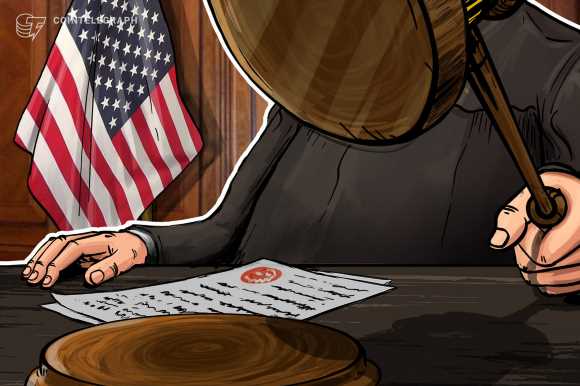 The ongoing case of the Celsius bankruptcy continues as the United States Bankruptcy Court in the southern district of New York State approved a new filing deadline.
According to an official document, a deadline has been set for those filing any claims against the former digital assets lender. Any person or entity – which covers individuals, partnerships, corporations, joint ventures and trusts – who wishes to do so must submit a proof of claim by Jan. 3, 2023, 5:00 pm Eastern Time.
Celsius itself made a thread on Twitter, informing its former users of the recent court deadline approval, along with step-by-step information as to how claims are filed:
The decision came shortly after the independent examiner in the Celsius case made an allegation that the company had 'insufficient' accounting and operational controls in its management of customer funds.
Celsius' activities have been under the watchful eye of regulators. A court ruling on Nov. 1 from the judge overseeing the case ordered a probe to investigate the possibility of Celsius as a Ponzi scheme as customers claimed that the former crypto lender used the assets of new users to cover existing yields and facilitate withdrawals.
Additionally, the courts objected to a reopening of the platform for withdrawals and stablecoin sales. The next court hearing in the case is scheduled for Dec. 5 of this year.
Related: Celsius users concerned over personal info revealed in bankruptcy case
Developments in the Celsius bankruptcy case come on the heels of yet another major crypto platform going under. The ongoing FTX liquidity crisis turned bankruptcy scandal is yet another case that has former users and investors with lost funds at the mercy of regulators.
The FTX case is speculated to have over 1 million creditors involved. On Nov. 20, five days after it filed for Chapter 11 bankruptcy, the defunct exchange announced it is beginning a strategic review of its global assets to attempt to sell or reorganize.
Lawyers familiar with these types of legal proceedings have speculated that getting funds recovered from FTX could be a process lasting years, possibly "decades."
Ironically, back in early October, the former CEO of FTX, Sam Bankman-Fried, outlined how he would proceed with a bid to acquire Celsius' assets.
Source: Read Full Article