CME Group Slaps $75K Fine on GFI Securities for Reporting Violations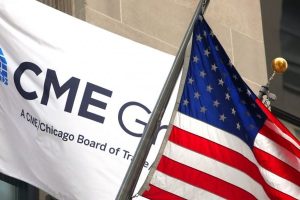 CME Group, which operates one of the United States' major derivatives exchanges, has ordered GFI Securities to pay a penalty of $75,000 for the violations in mandatory block trade reporting obligations.
The penalty came as a part of a settlement. Though GFI agreed to pay the fine, it neither accepted nor denied any allegations.
According to the official announcement, a Panel of the COMEX Business Conduct Committee found that GFI executed numerous block trades for customers in various COMEX Gold futures contracts between January 2020 and April 2020, but failed to report them to the exchange within the required time frame after the execution.
Furthermore, GFI did not even report accurate details for the block trades and failed to diligently supervise the execution of block trades, thus failing to ensure if the brokers complied with the block trade reporting requirements.
Mandatory Reporting
"The broker handling the block trade must ensure that each block trade is reported to the Exchange within the time period and in the manner specified by the Exchange," CME Group wrote. "The report must include the contract, contract month, price, quantity of the transaction, the respective clearing members, the time of execution, and, for options, strike price, put or call and expiration month."
If any of the market participants fail to report the details unless previously agreed by the principal counterparties to the block trade, they will face disciplinary actions.
Earlier in 2019, GFI was slapped with a $4.5 million penalty in a settlement with the US Securities and Exchange Commission for material misstatements regarding customer anonymity. Furthermore, the company had to pay $50,000 to FINRA last year for a series of lapses in risk management control around its ATS division.
Source: Read Full Article