Coinbase Launches Services in Japan with MUFG Partnership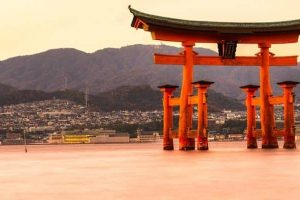 Coinbase, the largest US-based cryptocurrency exchange, announced on Thursday the launch of its services in Japan. In the initial stages, the platform will offer trading services with the top five cryptos, but it has plans to add more assets and products 'in the coming months'.
"Today's launch is just the beginning," Coinbase noted in the official announcement. "Coinbase is committed to increasing the use of crypto in Japan by bringing a best-in-class product offering to Japanese customers."
Additionally, the US-listed exchange is planning to launch some localized versions of some of the popular global services like advanced trading and institutional services in Japan.
A Big Banking Partnership
In addition to the launch, Coinbase has partnered with the Japanese financial conglomerate, Mitsubishi UFJ Financial Group (MUFG). This will enable the local Coinbase customers to receive banking services needed for trading digital assets with fiats.
Coinbase's entrance into the Japanese market did not come as a surprise as the exchange obtained the required operational license from the country's Financial Services Agency (FSA) in June. It was approved to offer services with five digital assets: Bitcoin (BTC), Bitcoin Cash (BCH), Ethereum (ETH), Stellar Lumen (XLM) and Litecoin (LTC).
Unlike some of the big global crypto companies, Coinbase focuses on compliance with the local regulation of its operational jurisdictions. The exchange first opened a Japanese office in 2018 and said that it had 'big plans' in the country for years ahead. However, it has not commenced any operations until now.
"In line with our global strategy, we will aim to be the easiest to use and most trusted exchange in Japan that's fully compliant with local regulations," the exchange added.
The US exchange recently disclosed its Q2 financials, reporting a quarterly retail transaction revenue of $1.8 billion, while institutions brought in $102 million.
Source: Read Full Article