ComplyAdvantage and Elliptic Collaborate for Blockchain Analysis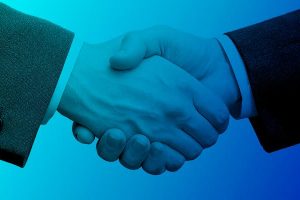 Crypto risk management solutions provider, Elliptic and ComplyAdvantage announced a partnership for blockchain analysis and transaction monitoring today. Both companies aim to make the process of financial crime detection efficient.
The new transaction monitoring and blockchain analysis tool will facilitate cryptocurrency firms around the world in the detection and prevention of financial crime. The new solution is powered by Elliptic Navigator, the company's crypto AML monitoring platform.
ComplyAdvantage is one of the world's leading data technology firms transforming financial crime detection. The company was recently picked by TransferMate Global Payments. ComplyAdvantage's latest collaboration with Elliptic came at a critical time for the global crypto industry.
"By working with Elliptic we now offer a more comprehensive blockchain analysis transaction monitoring solution for our rapidly growing base of crypto customers," said Charlie Delingpole, Founder and CEO of ComplyAdvantage. "Data is key to preventing financial crime and our hyper-scale approach to risk management is enhanced through valuable partners like Elliptic."
ComplyAdvantage utilizes innovative technologies like machine learning to help regulated organizations manage their risk obligations and prevent financial crime.
Elliptic Navigator
Elliptic Navigator is a crypto anti-money laundering monitoring platform of the company. It is powered by the data engine of Elliptic. According to the company, leading financial institutions around the world including Coinbase, Revolut and Santander rely on Elliptic to understand crypto risk management. Earlier this month, Elliptic raised $60 million in Series C funding to accelerate the safe adoption of digital assets.
"Empowering businesses with bank-grade payments risk solutions that integrate fiat and crypto capabilities is a critical step towards shaping a future of finance that includes virtual assets in a secure and trusted way," said Simone Maini, CEO of Elliptic. "Our partnership with ComplyAdvantage is an exciting opportunity to develop robust solutions that provide businesses with deep insight into a broad range of crypto assets."
Recently, Elliptic announced the expansion of its platform with a full coverage launch of Polkadot and Algorand blockchains.
Source: Read Full Article