Congress demands crypto payments notification from DOS when helping Ukraine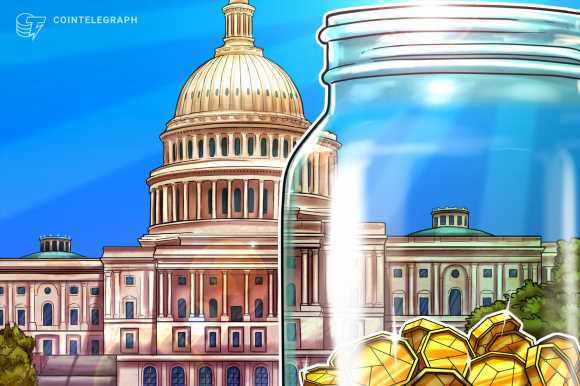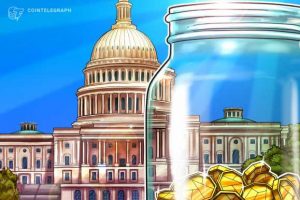 A new bill demanding a congressional notification prior to payments of the United States Department of State (DOS) rewards using cryptocurrencies surfaced as the U.S. Congress raised concerns about the evasion of sanctions.
The Rewards for Justice Program, a counterterrorism rewards program run by the Secretary of State, offers rewards for information that prevents international terrorism. Citing examples of Russia and Belarus as previously sanctioned regimes that have used cryptocurrencies to circumvent sanctions, the bill H. R. 7338 demands that:
"The Secretary of State shall notify the appropriate congressional committees not later than 15 days before paying out a reward in cryptocurrency."
Congress highlighted the United Nations' findings that 12 million Ukrainian residents would need humanitarian assistance and that cryptocurrencies have "been used as an effective cross-border payment tool to send millions to the Ukrainian Government, Ukrainian army, and Ukrainian refugees with limited access to financial services."
The bill amendment demands the Secretary of State submit reports to congressional committees explaining why the DOS made the decision to pay out rewards in cryptocurrency.
If signed into law, the bill will require the DOS to list each crypto payments that were previously provided. Moreover, the federal department will also need to provide evidence as to why cryptocurrency payments would encourage whistleblowers to share intel when compared to rewarding with U.S. dollar or other prizes.
In doing so, the DOS must showcase an analysis of how crypto rewards could undermine USD's dominance as the global reserve currency.
Related: White House OSTP department analyzes 18 CBDC design choices for the US
Following U.S. President Joe Biden's executive order on Ensuring Responsible Development of Digital Assets, federal agencies joined hands in publishing a fact sheet to articulate a clear framework for responsible digital asset development.
The "first-ever" fact sheet published by the White House consisted of seven sections, namely (1) Protecting Consumers, Investors, and Businesses; (2) Promoting Access to Safe, Affordable Financial Services; (3) Fostering Financial Stability; (4) Advancing Responsible Innovation; (5) Reinforcing Our Global Financial Leadership and Competitiveness; (6) Fighting Illicit Finance and (7) Exploring a U.S. Central Bank Digital Currency (CBDC).
While some of the sections don't contain any particularly new information, federal agencies recommend the creation of a federal framework for nonbank payment providers in addition to encouraging the adoption of instant payment systems like FedNow, which is expected to launch in 2023.
Source: Read Full Article