Congressional House Committee Vows to Investigate FTX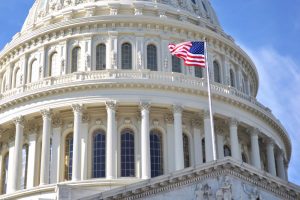 The House Financial Services Committee has said that it is opening an investigation into fallen cryptocurrency exchange FTX and its disgraced head executive Sam Bankman-Fried.
FTX Will Be the Subject of a Congressional Inquiry
The announcement came from Maxine Waters, a democrat from California that heads the committee. She stated that the team also expects Bankman-Fried to testify on what occurred and hinted that Congress is using what happened with the company to get serious about developing regulation for the digital currency space.
Waters said:
The fall of FTX has posed tremendous harm to over one million users, many of whom were everyday people who invested their hard-earned savings into the FTX cryptocurrency exchange, only to watch it all disappear within a matter of seconds. Unfortunately, this event is just one out of many examples of cryptocurrency platforms that have collapsed just this past year.
The fall of FTX will likely go down as one of the crypto space's biggest blunders. Beginning in 2019, the company rose to prominence over a three-year period, achieving billion-dollar greatness in a relatively short frame of time. Sam Bankman-Fried was lauded as a genius by many people, and his net worth – just before the company crashed – was valued at roughly $16 billion.
However, mid-November saw FTX approaching its larger rival Binance for help. It was insinuated that the bigger company would potentially buy out the smaller one and aid it following the announcement of the firm's "liquidity crunch," and while a deal appeared to be moving forward for roughly 24 hours, the larger exchange eventually backed off, claiming that FTX's issues were simply too big to handle.
From there, FTX filed bankruptcy and Sam Bankman-Fried stepped down from his post. Patrick T. McHenry – a republican from North Carolina who also serves on the House Committee – explained:
Oversight is one of Congress' most critical functions, and we must get to the bottom of this for FTX's customers and the American people It's essential that we hold bad actors accountable so responsible players can harness technology to build a more inclusive financial system.
Despite the confidence of the committee players, some – like Senator Sherrod Brown, an Ohio democrat – believes that Sam Bankman-Fried testifying is something of a fantasy, largely because he is now facing multiple investigations and lawsuits. Brown also mentioned that he doesn't think SBF is the only person behind what's happened, and that there are probably several people in the wings that need to answer for potential crimes.
Many People Involved?
Brown mentioned:
'I think that a lot of them [need] to explain what they've done.
FTX is not the only company to reach a sudden demise in 2022. Other firms, such as the Celsius Network and Voyager Digital have also been forced into bankruptcy proceedings following the heavy volatility this year has delivered.
Source: Read Full Article