Crypto Biz: Tether flees from banks, Ledger's backdoor for seed phrases and more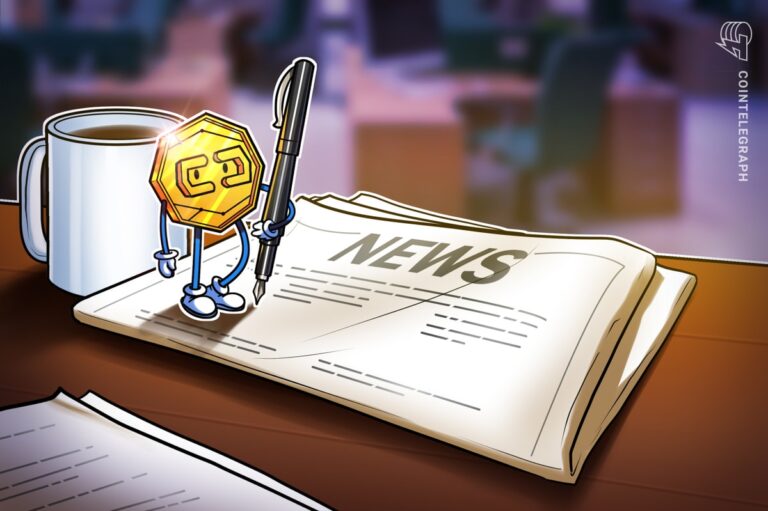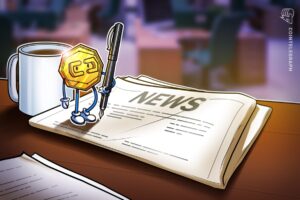 Banks want to reduce exposure to crypto businesses, just as crypto businesses are seeking to reduce exposure to the ongoing banking crisis. Tether's latest audit report shows that the stablecoin issuer withdrew over $4.5 billion from banks in the first quarter to reduce counterparty risk following Circle's troubles during the collapse of Silicon Valley Bank.
The past few days also brought a change in the winds to Ripple's battle with the United States Securities and Exchange Commission (SEC), with a motion from the securities regulator to seal some records rejected by a U.S. judge. The move has been viewed as a victory for Ripple, which considers the documents key evidence in its costly dispute with the regulatory agency.
This week's Crypto Biz explores Tether's first quarter audit, Ripple's partial victory against the SEC, Worldcoin fundraising and Ledger's controversial recovery service.
Court victory for Ripple as judge denies SEC motion to seal Hinman docs
A motion from the U.S. securities regulator to seal records of internal deliberations has been denied in a move seen as a win for Ripple and the crypto community. The SEC filed the motion on Dec. 22, 2022, to seal internal emails, text messages and expert reports after a speech from its former director William Hinman claimed Ether (ETH) — the native token of the Ethereum blockchain — is not a security. Ripple considers the speech a key piece of evidence in its ongoing legal battle with the SEC, which alleges that sales of Ripple's XRP (XRP) token violated U.S. securities laws. Ripple has spent over $200 million defending itself against SEC allegations.
Tether boasts of its financial stability after strong profits, money moved out of banks
Stablecoin operator Tether pulled over $4.5 billion out of banks in the first quarter of 2023, leading to a "substantial reduction" in counterparty risk, the company said in its latest audit report. The market capitalization of its Tether (USDT) stablecoin grew from $66 billion to over $82 billion in the same period. The company boosted its U.S. Treasury bills to a new high of over $53 billion, or 64% of its reserves. Combined with other assets, USDT is now backed by 85% cash, cash equivalents and short-term deposits. Owned by Hong Kong-based iFinex, Tether has fought negative allegations about its finances. The company was fined $18.5 million by the New York Attorney General's Office for misrepresenting the fiat backing for its reserves in 2021. 
Crypto community reacts to Ledger wallet's secret recovery phrase service
Ledger's latest feature has sparked discontent among the crypto community. Known as Ledger Recover, the company's retrieval solution for hardware crypto wallets offers a safeguard in case users lose their seed phrase. However, the concept has enraged many in the crypto community, including security specialists. The service employs a technique where the user's seed phrase is divided into three encrypted fragments, each sent to different external entities. These entities will be able to reconstruct the encrypted keys. The community brought up Ledger's data leak in 2020, which exposed users' email and mailing addresses, and phone numbers. Some believe the recovery service put a backdoor into seed phrases. 
OpenAI CEO in 'advanced talks' for $100M Worldcoin funding
The bear market is not holding back Worldcoin funding. The company co-founded by OpenAI CEO Sam Altman is reportedly in "advanced talks" to secure $100 million in funding for Worldcoin — a project to create a global, collectively owned cryptocurrency. Worldcoin is preparing to launch its blockchain protocol and commence recording transactions within "the next six weeks" after operating in beta. Recently, it launched its own gas-free crypto wallet for verified humans.
Before you go: How will lower interest rates benefit Bitcoin?
Cointelegraph analyst and writer Marcel Pechman explains how lower interest rates in the U.S. will ultimately benefit Bitcoin (BTC) and the cryptocurrency market. Pechman also dives into Argentina's economic crisis: Along with hyperinflation, the Latin American country saw its local currency, the peso, decline by 70% in the past few years, boosting the demand for U.S. dollars, gold and Bitcoin.
Crypto Biz is your weekly pulse of the business behind blockchain and crypto, delivered directly to your inbox every Thursday.
Source: Read Full Article