Crypto Is Here to Stay, Focus on Regulations, Former Regulator Urges US Lawmakers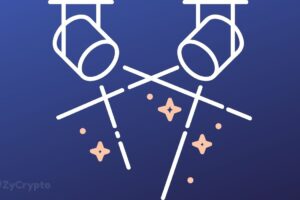 Dr Shlomit Wagman, the former Director-General of the Israel Money Laundering and Terror Financing Prohibition Authority (IMPA), has told US lawmakers that cryptocurrencies are here to stay, and the primary emphasis should be on establishing effective regulations instead of attempting to suppress their existence.
In a congressional hearing on Wednesday, the former regulator stressed the importance of establishing clear and consistent rules across countries to prevent bad actors from exploiting regulatory inconsistencies, responding to questions from various lawmakers about cryptos' potential to serve legitimate and nefarious purposes.
Dr Wagman proposed that a joint effort with the Financial Action Task Force (FATF) to create a comprehensive list of countries failing to enforce anti-money laundering and counter-terrorist financing regulations could be instrumental in curbing illicit activities related to cryptocurrencies.
"We could create together with the FATF a great list of those countries and make sure that they are publicly announced, and then we'll have better ways to monitor what's going on there, rather than just assuming that it doesn't happen." She stated.
US Senator John Fetterman further probed the issue of anonymity in cryptocurrency transactions, suggesting that the anonymity that attracts some users is also the feature that facilitates illegal activities. He questioned whether cryptocurrencies would remain attractive if anonymity were removed from the equation.

Dr. Wagman concurred with this viewpoint, acknowledging that cryptocurrencies, due to their pseudonymous nature, are attractive to individuals and entities engaging in illegal activities.
"Cryptocurrencies are used for legal and illegal activities. However, it is more productive to focus on monitoring and improving the tools and resources available to law enforcement to distinguish between legal and illegal activities." She added.
Dr. Wagman's comments come on the heels of a dispute between the crypto community and lawmakers. Earlier this week, The Wall Street Journal incorrectly attributed $130 million to cryptocurrency funding for Hamas, leading Senator Elizabeth Warren to call for tighter regulations. The Wall Street Journal later issued a correction. However, this isn't the first time Senator Warren's anti-crypto letters relied on questionable data. In August, she led a letter pushing for stricter tax reporting rules for cryptocurrency brokers to address a supposed "$50 billion crypto tax gap.
That said, Dr. Wagman's also touched on a significant point of discussion, which was the intrinsic value of cryptocurrencies. Senator Fetterman questioned where the value of these digital assets originates, considering that they lack tangible backing. Dr Wagman acknowledged the abstract nature of cryptocurrency value but emphasized that the technology has evolved beyond the point of questioning its legitimacy.
"Enough people think that there is value, and they're spending the money on it, and, of course, illicit actors are using that as well, no doubt about it," she went on.
Source: Read Full Article