Crypto Pundit Opines That The Bottom Is Still Not In For Bitcoin, Sees 2023 As The Recovery Year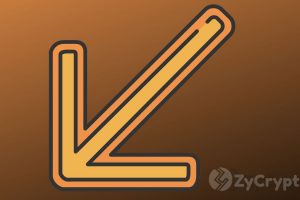 The crypto market has been erratic, affecting even the most resilient among them – Bitcoin. The coin has fallen from the highs of over $50k to the lows of under $20k since the start of the year. While the pains in the crypto market over these months were expected due to the looming global recession and crypto winter, what experts have to say about it is the most interesting.
According to one Investment Manager, Timothy Peterson, Bitcoin's price is yet to hit the actual bottom. At the moment, according to data on CoinMarketCap, BTC is trading at around $19.7k.
How Is BTC In 2022?
As mentioned above, BTC hasn't had a perfect time in 2022. This could be the motivation behind Timothy's assertion that the crypto could reach its bottom before the year's close. However, Timothy Peterson has an entirely different view of the Bitcoin market and possibly the entire crypto market come the year 2023.
The 2023 Outlook
First off, Bitcoin's network reward halving took place in May 2020. A somewhat respected market cycle runs for four years, both before and after every halving. This cycle has been known to keep its form for years. However, some people tend to panic and expect Bitcoin's reign to end every bear cycle.
Bitcoin's price is projected to start rallying sometime in 2023, anticipating the next halving expected to occur in 2024. This is why Timothy sees 2023 as the year of rebound for BTC and possible the rest of the crypto market.
Time To Accumulate?
For savvy crypto investors, the bear market is always the best time to accumulate their digital assets in anticipation of a rise in price and earnings during the bull run. In this case, if it comes true, Timothy Peterson's outlook for BTC could be taken as a queue for investors to start accumulating BTC. However, time will tell.
Source: Read Full Article