Cryptocurrency Exchange Liquid Confirms Security Breach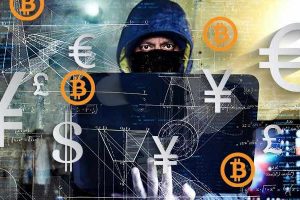 Liquid, one of the leading cryptocurrency exchanges in Asia, confirmed a major security breach today after the warm wallets of Liquid Global got compromised. Following the hack, cryptocurrency exchange KuCoin blocked the addresses of hackers.
"We are sorry to announce that Liquid Global warm wallets were compromised, we are moving assets into the cold wallet. We are currently investigating and will provide regular updates. In the meantime, deposits and withdrawals will be suspended," the company mentioned on Twitter.
The cryptocurrency exchange has not yet confirmed the exact amount that has been taken, but the company has mentioned the addresses of crypto hackers and highlighted that it is working to resolve the issue as soon as possible.
"We are aware of the Liquid Global security incident, and the hacker's addresses have been added to the blacklist of KuCoin. Hope everything is OK," the CEO of KuCoin, said.
The latest news from Liquid Global came nearly one week after Poly Network faced one of the largest crypto hacks in history. Approximately $611 million worth of cryptocurrency assets were hacked in the Poly Network attack. The hackers returned some of the crypto assets recently and Poly Network announced $500,000 worth of bounty.
"Mr. White Hat returned 96,942,063 DAI on Ethereum. 28,953 ETH and 1,032 WBTC still remain in the multi-sig wallet. As we promised, 160 ETH Bounty (worth $500K) has been donated," Poly Network tweeted.
Cryptocurrency Hacks
Since the start of 2021, global cryptocurrency hacking incidents have increased rapidly. In March 2021, social crypto coins dropped sharply after Roll, a social token platform, confirmed a security breach. Cryptocurrency coins including WHALE, RARE, and PICA crashed after hackers stole nearly $5.7 million worth of tokens. In January 2021, Sandeep Patil, a joint commissioner of police of the city of Bengaluru in India, announced that the Karnataka police seized Bitcoin worth 9 crore INR ($1.23 million) from an arrested hacker.
According to a report published by Elliptic in December 2020, criminals used privacy wallets to hide stolen cryptocurrency assets.
Source: Read Full Article