Cryptocurrency Firm Genesis Digital Assets Raises $125 Million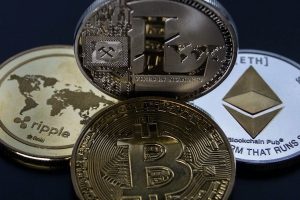 Cryptocurrency mining operator, Genesis Digital Assets announced today that it has secured $125 million in funding to accelerate the company's expansion. The recent funding round came from Kingsway Capital, a London-based private equity firm.
In an official press release, Genesis Digital Assets mentioned that the company is planning to use the latest funds to expand its industrial-scale cryptocurrency mining operations. The mining company aims to buy new equipment with the recent capital.
Genesis Digital Assets is one of the biggest Bitcoin mining operators in the world. Since 2013, the founders of the company built more than 20 industrial-scale cryptocurrency mining farms and mined over $1 billion in Bitcoin.
"Our mission is to provide the infrastructure that will power the open-source monetary system revolution and we're excited to have Kingsway Capital and Manuel on board as we continue to scale our cryptocurrency mining operations," Abdumalik Mirakhmedov, Executive Chairman and Co-Founder of Genesis Digital Assets, commented.
The cryptocurrency firms around the world have raised significant funds in 2021 amid a substantial rise in demand for crypto products. Earlier in July, cryptocurrency exchange FTX raised $900 million in a Series B funding round and received a valuation of $18 billion.
Cryptocurrency Market
Despite the recent correction in Bitcoin, Ethereum and other digital currencies, the overall market cap of cryptocurrency assets is up by more than 100% compared to December 2020. Institutional interest in global cryptocurrency mining has increased rapidly after the latest crackdown by China on regional crypto mining firms.
"Bitcoin is going to be the most important technology for financial inclusion of the global poor and unbanked, and mining provides security to make this possible. The GDA team has been building highly profitable large-scale bitcoin mining farms for nearly eight years and the industry has only been around for twelve. There's no one else in the bitcoin mining industry that has this level of experience and we're incredibly excited to support their next wave of growth and long-term vision," Manuel Stotz, CEO of Kingsway Capital, said.
Source: Read Full Article