Cuba Announces Its Intentions to Define Guidelines for Crypto Regulation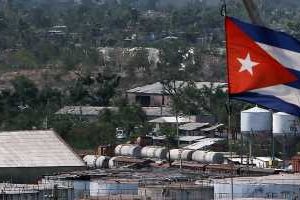 The Central Bank of Cuba (Banco Central de Cuba – BCC) has announced through its official gazette that it will define a set of rules to recognize and regulate cryptocurrencies and the industry itself within the island. The paper also explains that the Cuban government will seek to establish guidelines to grant licenses to crypto-related providers.
"The Central Bank of Cuba, for reasons of socio-economic interest, may authorize the use of certain virtual assets in commercial transactions, and grant a license to virtual asset service providers for operations related to financial, exchange, and collection or payment activities, in and from the national territory, in the terms established in Decree-Law No. 362 'Of the Institutions of the Banking and Financial System,' of September 14, 2018, and from there apply to these subjects the provisions of the Decree-Law mentioned above, as appropriate," the BCC detailed in the gazette.
That said, the central bank noted that the government would oversee and thus control the crypto-related operations to avoid any illicit activity considered under Cuban law. The paper released by the BCC adds: "Financial institutions and other legal entities can only use virtual assets among themselves and with natural persons, to carry out monetary-commercial operations, and for exchange and redemption; as well as to satisfy pecuniary obligations, when authorized by the Central Bank of Cuba, under the provisions of the previous section of this Resolution."
Cuban Government and Its Interest in Cryptos
The BCC's announcement doesn't come as a surprise at all as Miguel Díaz-Canel, Cuba's president, has been throwing some darts by expressing his interest in cryptocurrencies.
At the end of 2020, a report released by a German media outlet, Deutsche Welle, highlighted that startups in the Island nation were using Bitcoin (BTC), Ethereum (ETH), and other cryptocurrencies to fill the gap created after Western Union closed more than 400 branches in the country amid financial restrictions.
Source: Read Full Article