CySEC Says Depaho Should Comply with Legal Measures by the End of the Month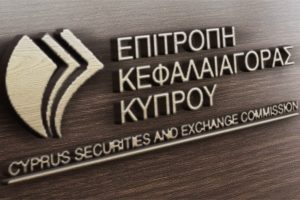 The Cyprus Securities and Exchange Commission (CySEC) announced on Friday that Depaho Ltd, an investment firm, is allowed until the end of the month to proceed with the necessary actions to comply with the provisions asked by the regulator. In fact, the CySEC further extended the suspension imposed on the company.
According to the watchdog, Depaho was granted a deadline set until the end of September 2021 to take the necessary actions to comply 'with the relevant provisions of The Investment Services and Activities and Regulated Markets Law of 2017 and of Regulation (EU) no. 600/2014.'
While the suspension keeps ongoing, the investment firm is now allowed to provide or carry out investment services or activities, enter into any business transaction with any person, and accept new customers. Furthermore, Depaho isn't permitted to promote itself as a provider of investment services. Accordingly, the CySEC established the following: "The Company, provided this is consistent with the wishes of its existing clients, may proceed with the below actions, without such actions being considered as breach o section 7(a) of DI87-05: Complete all its own transactions and those of its clients which are before it, in accordance with client instructions; Return all funds and financial instruments which are attributable to its clients."
Depaho Suspension Context
Early in July, the CySEC stated that Depaho Ltd violated article 5(1) of the Investment Services and Activities and Regulated Markets Law of 2017, as the company allegedly offers investment services of advisory as a regular occupation 'without the granting of prior authorization' by the financial supervisor. Also, the watchdog claimed the firm seems to lack understanding of the financial instruments it offers or recommends, allegedly violating article 25 (2)(b). In fact, the watchdog added that Depapho Ltd does not seem to provide transparent, fair, and not misleading information via marketing campaigns.
Source: Read Full Article