DeFi sees its biggest hack in 2023 as Euler loses $197M: Finance Redefined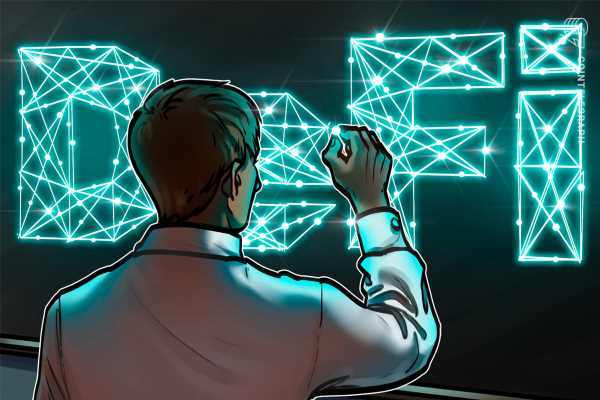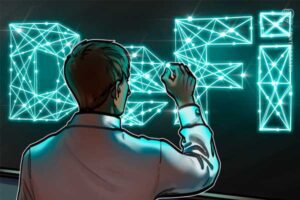 Welcome to Finance Redefined, your weekly dose of essential decentralized finance (DeFi) insights — a newsletter crafted to bring you significant developments over the last week.
The DeFi ecosystem was once again an exploiter's paradise this past week as lending protocol Euler Finance fell victim to a flash loan attack resulting in a net loss of over $196 million — the biggest hack of 2023 so far.
Apart from the Euler Finance saga, USD Coin (USDC) depegging was the most significant event dominating last week's headlines. Due to the collapse of Silicon Valley Bank, investors loaded their bags with USDC, along with an exodus of funds from centralized exchanges (CEXs) and decentralized exchanges (DEXs).
MakerDAO introduced an emergency proposal to increase its holdings of United States Treasury bonds by 150%, aiming to diversify its Dai (DAI) stablecoins' collateral exposure.
MetaMask introduced new features with enhanced control to avoid privacy concerns. The new features allow users to manage which servers can receive their IP address.
The DeFi market had another bullish week owing to the growing positive sentiment in the broader crypto market amid major bank runs in the United States. Most of the top 100 DeFi tokens registered double-digit growth last week, with many tokens touching new multi-month highs.
Euler Finance hacked for over $195M in flash loan attack
Ethereum-based noncustodial lending protocol Euler Finance faced a flash loan attack on March 13. The attacker stole millions in DAI, USDC, staked Ether (StETH) and wrapped Bitcoin (WBTC).
According to on-chain data, as per the last update, the exploiter carried out multiple transactions, stealing nearly $197 million. The attack correlated with the deflation attack one month ago. The attacker used a multichain bridge to transfer the funds from the BNB Smart Chain to Ethereum.
Continue reading
Crypto users turned to DEXs, loaded up on USDC after Silicon Valley Bank crash
Chainalysis data shows that hourly outflows from CEXs to DEXs spiked to over $300 million on March 11, soon after a California regulator shut down SVB.
A similar phenomenon occurred during the collapse of cryptocurrency exchange FTX last year amid fears that the contagion could spread to other crypto firms. However, data from the blockchain analytics platform Token Terminal suggests that the surge in daily trading volumes for large DEXs was short-lived in both cases.
Continue reading
MakerDAO passes proposal for $750M increase in US Treasury investments
Lending protocol and stablecoin issuer MakerDAO passed a proposal on March 16 to increase its portfolio holdings of U.S. Treasury bonds by 150%, from $500 million to $1.25 billion.
The proposal aims to increase the protocol's exposure to real-world assets and "high-quality bonds" following its DAI stablecoin losing its $1 peg during market volatility on March 11. The $750 million debt ceiling hike was approved by 77% of Maker's delegates.
Continue reading
MetaMask addresses privacy concerns with new features for enhanced control
Web3 wallet app MetaMask has introduced several new features to enhance privacy and give users more control, according to a March 14 blog post by the developer. The new features come after MetaMask was previously criticized for allegedly intruding on users' privacy.
Previously, MetaMask used its Infura RPC node to connect to Ethereum automatically whenever a user first set up the wallet. Although the user could change the settings later, this still meant that the user's public address was transmitted to Infura before they could change their node, according to a report from Ethereum node operator Chase Wright.
Continue reading
DeFi market overview
Analytical data reveals that DeFi's total market value climbed to $48 billion this past week. Data from Cointelegraph Markets Pro and TradingView shows that DeFi's top 100 tokens by market capitalization had a bullish week, with most of the tokens trading in green, barring a few.
Thanks for reading our summary of this week's most impactful DeFi developments. Join us next Friday for more stories, insights and education in this dynamically advancing space.
Source: Read Full Article