Dfinity quietly launched the 'Internet Computer' mainnet last month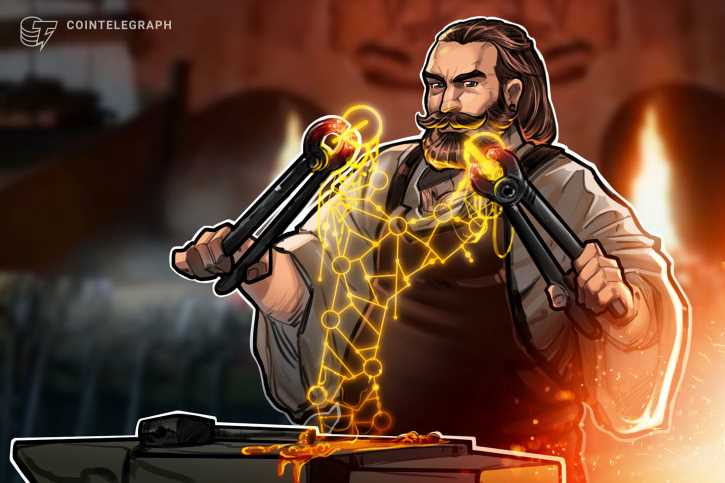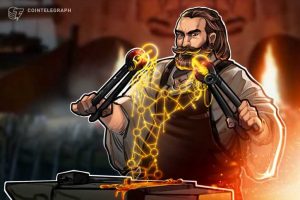 After several years of research, development and numerous breakthroughs in cryptography and computer science, Dfinity launched the mainnet of its "Internet Computer" on Dec. 18.
The Internet Computer promises to be the first blockchain computer running at web speed with unbounded capacity. It achieves this speed through something called Chain Key Technology, which splits calls to smart contracts into two types: update calls and query calls.
Update calls are finalized in one to two seconds, based on the time it takes for new blocks to be produced. However, query calls can be executed in milliseconds, as any changes in state are discarded after execution.
This allows blockchain developers to create user experiences that compete with existing web-based applications. 
Dfinity founder and chief scientist Dominic Williams explained the purpose is to "extend the functionality of the public internet using an advanced, novel blockchain network that also eliminates the need for legacy technologies such as cloud services, databases, and firewalls. Ultimately, the Internet Computer allows entrepreneurs and developers to reimagine both how and what they build — a paradigm shift that will change everything."
The release was right on schedule for the promised Q4 2020 public release date, but where were the fireworks? Why are we only hearing about this now? And what happened to the millions of governance tokens?
Well the first thing to realize is that this isn't perhaps what some would immediately think of as a mainnet.
The platform is fully functional and decentralized, run purely by its governing Network Nervous System, and will not undergo any kind of reset on its path to a "Genesis" version. However, Williams still refers to the current Mercury release as an alpha.
As such, only a fraction of the 469 million governance tokens have thus far been issued. These are held by Dfinity itself, early investors and several other parties, who will vote the remaining tokens into existence once the requirements for Genesis have been met.
These requirements include the release of huge amounts of source code and documentation, along with ongoing security and stress testing as the network scales. At Genesis, which is hoped to be reached in the next two to three months, the network will transition into beta.
The mainnet is currently running on nodes held in seven independent data centers, across the United States, Germany and Switzerland. The subnet controlling the Network Nervous System has produced around 400,000 blocks since the Dec. 18 launch and is in the process of onboarding 896 nodes by the Genesis transition.
As Cointelegraph reported, the current futures price of over $21 on ICP governance tokens would put Dfinity just outside the top five digital assets by market cap. While that may still be on hold for now, this massive undertaking has just passed another major milestone.
Source: Read Full Article