Do Kwon's Woes Escalate As South Korea Freezes $176M Of His Assets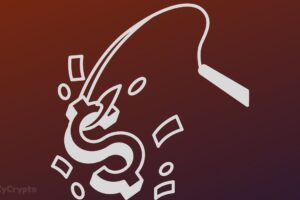 It appears things are only getting worse for disgraced Terra founder Do Kwon. A Wednesday report revealed that South Korean prosecutors had managed to freeze around 233.3 billion Korean won, valued at about $176 million, in Kwon's personal assets as criminal proceedings against the former Terraform Labs CEO continue.
Kwon's Funds Frozen
Do Kwon has had his assets frozen by South Korean authorities.
According to a May 10 report from local publication Hankyung, Chief Judge Yoon Chan-young of the 12th Criminal Division of the Seoul Southern District Court approved the prosecutors' request to lock Kwon's property. The assets in question include the Galleria Foret apartment complex in Seongdong-gu, Seoul, a new officetel in Nonhyeon-dong, and multiple imported cars.
The judge also prohibited the sale of Kwon's financial assets, such as securities deposited in Mirae Asset Securities, deposits in Woori Bank, and crypto assets stored in personal wallets on exchanges.
South Korean law mandates that suspects are banned from the disposition of assets or proceeds obtained illegally until a conviction is made.
Last week, the director of Seoul Southern District's joint financial crimes told The Wall Street Journal that Kwon is facing up to 40 years behind bars if convicted — the longest sentence handed to a financial crime in the history of South Korea.
From Crypto 'Genius' To Alleged Crypto Scammer
The spectacular collapse of Terra's Luna and the UST algorithmic stablecoin back in May 2022 was a key catalyst for the crypto industry's slip into its crypto winter, with the prices of bitcoin and other cryptocurrencies falling hard and several high-profile players like Three Arrows Capital becoming insolvent.
Kwon was infamously compared to the infamous Elizabeth Holmes, who promised Theranos investors far more than she could deliver.
In mid-February this year, roughly 9 months after the Terra ecosystem careened to zero, the U.S. Securities and Exchange Commission (SEC) lodged civil charges for securities fraud against Kwon and his now-defunct Singapore-based firm Terraform Labs.
The SEC claims, for a start, that Terraform Labs worked with U.S.-based trading firms to keep the illusion that UST's self-balancing algorithm truly worked to keep its price pegged to one dollar. Both through these relationships and through more direct techniques, the SEC states that the beleaguered crypto founder and Terraform frequently intervened in the market for Luna and TerraUSD.
Then, in March, came the news that everyone in the cryptosphere was really hoping for. Authorities of the small Balkan nation of Montenegro disclosed that their police… had apprehended Do Kwon.
The detention was swiftly confirmed by both South Korean law enforcement and by Interpol. And within hours, U.S. prosecutors slapped the South Korean national with eight counts of fraud, adding to the civil charges filed previously by the SEC.
Both South Korea and the U.S. are currently vying for the extradition of the crypto entrepreneur once hailed as a genius.
Source: Read Full Article