Dogecoin Can Be One Of The World's Most Used Currencies In Future!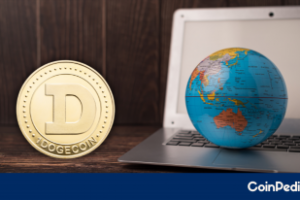 One of the most popular meme tokens is believed to have a significant space in the crypto market soon. The dogecoin currency maintained a very low-key trend including some drastic plunges, bounced back in the last couple of hours. With the flip, DOGE price aims to accumulate huge gains to hit the target.
One of the popular YouTubers and a dogecoin proponent Matt Wallace alerted his 225.7K followers that, 'Dogecoin Update is coming soon!'. According to him, the update will help DOGE to become one of the world's most used currencies. 
BTC & ETH are pursuing a multilayer transaction system, but base layer transaction rate is slow & transaction cost is high.
There is merit imo to Doge maximizing base layer transaction rate & minimizing transaction cost with exchanges acting as the de facto secondary layer.
Interestingly, Tesla CEO, Elon Musk also replied that the Dogecoin base layer is much better than BTC and ETH. As BTC and ETH carry out transactions in many layers, it tends to consume more time with huge fees. And hence Dogecoin can address these issues with faster and cost-effective transactions. 
Still, the question remains, while DOGE price is in soup since Elon Musk's SNL, can it be used as fiat? 
Also Read: Dogecoin Price Tanks Nearly 10%, $0.3 Range Looks Achievable Yet Difficult!
Considering the present scenario, many traders have already lost a huge share of their investment, due to subsequent manipulations. Moreover, a selling pressure accumulates whenever the price rises with a tiny margin.
 Yet the crypto space is full of uncertainty and hence with the resumption of bull rally, DOGE price may also surge to some extent. The initial target of $1 is still in place and with the advancement of dogecoin price towards these levels may manifest a bull run. But whether it will become a means of payment as fiat currency or Bitcoin is what we need to sit back and watch.
Source: Read Full Article