Ethereum Up By 22% From Previous Day's Lows, Will It Form New ATH?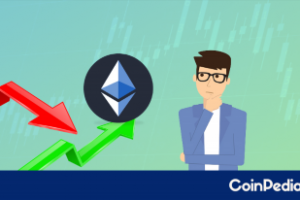 ETH Possessing less Volatility
The Ethereum bullish trend experienced a major correction by dipping nearly 32% to revisit the levels below $1000. But in the early hours of trading, the ETH price rebounded very well with nearly 27% growth.
One of the technical analysts, Kong, Ethereum currently is trying to flip the previous key resistance area. A successful filp will rally the price back to $1280 and an unsuccessful one will drag the price close to $1050.
The trading volume increased immensely giving a great boost to the ethereum price which rallied above $1000. As per analysts, George, Ethereum may outperform all the other assets in the coming days, while BTC price may range sideways.
Also Read: 2021 Expected to Be the Year of Ethereum, Will It Hit $10,000 by the End?
Ethereum Price Analysis
Ethereum price was heading strongly towards the ATH and the crypto space expected the asset to form new highs very soon. But suddenly, the ETH price experienced a drastic drain dipping out nearly 32% of the price in less than 24 hours.
It was considered as a small correction phase which was successfully completed with a huge boost to the price which rallied more than 26% in the early hours of trading. Currently, it is mandatory for the ETH price to break the resistance level $1150 to rally further to test the resistance levels at $1346.
Once these resistance levels are broken the target would be to form new highs above $1432. However, the strong support levels are formed at $1038 and in case the price breaks down this level, the price may even slip below $1000 to touch the support levels at $970.
Also Read: Ethereum Price in the Decisive Phase, A Major Breakout is Mandatory!
Source: Read Full Article