Expert Believes Ethereum Could Skyrocket As ETH 2.0 Gets Closer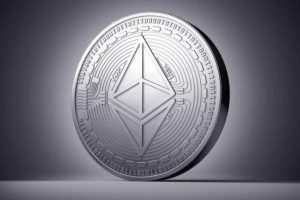 Could Ethereum (ETH) reach a new all-time high in the near future? According to the cryptocurrency analyst Crypto Kaleo, if anything has a chance of making it back to the highs from here it's Ethereum. He said that in a recent tweet with reference to ETH 2.0. It is now a matter of time to see how Ethereum could behave and whether it is possible for this currency to make new highs. 
ETH 2.0 Could Help Ethereum Reach New Highs
In a recent Twitter thread, Crypto Kaleo talked about Ethereum's chances of reaching a new all-time high this year or in the near future. According to him, if Bitcoin runs up to $32,000 and the ETH/BTC trading pair retests its previous all-time high of 0.15 pre-merge, then we could see a price of Ethereum close to $4,800. 
According to the expert, if ETH gets anywhere close to these levels, it might be possible to see once again the flippening narrative on crypto Twitter or among cryptocurrency enthusiasts on social media. Nevertheless, he explains that if we get close to there, we should definitely consider taking profits, as this would likely be the peak of the euphoria. 
The expert continued with the thread by saying that the higher likelihood scenario is for Ethereum to find resistance at a market capitalization ratio all-time high of 0.72. This could be an ETH/BTC ratio of closer to 0.112 BTC and a respective ETH price of $3,600 – this is we take into consideration a Bitcoin price of $32,000. 
Crypto Kaleo wrote on Twitter:
"If anything has a chance of making it back to the highs from here it's ETH. Say BTC runs up to $32K or so and ETH/BTC manages to retest the previous ATH of 0.15 pre merge, you're looking at an ETH price of $4800."
In the last few days, Bitcoin moved above $24,000 for a short period of time and the coin is now very close to $23,800. This has also helped Ethereum grow by 10% in the last 7 days, almost double the growth that Bitcoin experienced during the same period of time. Ethereum, instead, has a price per coin of $1,700 and a market capitalization of $204 billion (44% of the market capitalization of Bitcoin). 
It is worth taking into consideration that Ethereum is transitioning from a Proof-of-Work (PoW) blockchain network to a Proof-of-Stake (PoS) consensus algorithm. The goal would be to make Ethereum more reliable, efficient, and easy to use. Over the last few years, we have seen a large number of blockchain networks being released that are aimed at offering similar services to Ethereum (smart contracts) but more efficiently (fast transactions and low fees). 
However, none of these blockchain networks was able to surpass or replace Ethereum. Therefore, the goal is to offer much better services to users in the cryptocurrency market and expand even further. 
Source: Read Full Article